NextDecade Founder Eisbrenner Passes Away at 58
by Valerie Jones
|
Rigzone Staff
|
Monday, May 13, 2019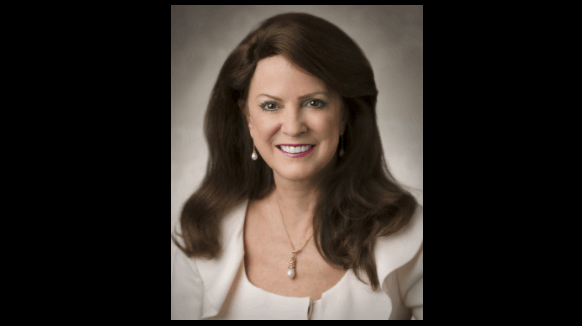 NextDecade founder and chairwoman Kathleen Eisbrenner has passed away at the age of 58.
NextDecade Corporation founder and former CEO Kathleen Eisbrenner has passed away at age 58, according to a statement released by the company May 10.
"It is with great sorrow that we announce the untimely passing of our friend and colleague," said Matthew K. Schatzman, president and CEO of NextDecade. "Kathleen was a true energy industry pioneer. We at NextDecade are grateful for her foresight and leadership, without which we would not be where we are today."
Eisbrenner, who served as chairman of the board of directors, founded the LNG development company in 2010 and had nearly four decades of experience in the oil and gas industry. Under her leadership, NextDecade was listed on the Nasdaq stock market in 2017.
Eisbrenner enjoyed a remarkable career and was widely known as one of the foremost female executives in the global LNG industry. Her career included serving as executive vice president for Royal Dutch Shell, founding and serving as CEO of Excelerate Energy and various senior management positions at El Paso Energy.
NextDecade is in the process of developing a major LNG export facility in the Port of Brownsville, Texas.
Eisbrenner, a University of Notre Dame graduate, spoke with Rigzone in 2013 about being a woman pursuing an engineering degree in a time when not many were.
Here's an excerpt of what she had to say:
"In my graduating class there were two [women] … not many are in this industry. I try to mentor as much as possible to help others find their way. Around 31 years ago, there'd be about 5 percent of women attending energy conferences and I feel that this number hasn't changed significantly over the years. I feel that this industry is challenging, rewarding and it has helped me along the way. I love it! This industry can be intimidating and it still is, but I push myself. I overcome obstacles by being aggressive."
On behalf of NextDecade, Schatzman offered "deepest sympathies" to Kathleen's devoted husband Ray and the Eisbrenner family.
"All of us at NextDecade are fortunate to have known and worked with Kathleen over the years and remain firmly committed to the realization of her vision."
Generated by readers, the comments included herein do not reflect the views and opinions of Rigzone. All comments are subject to editorial review. Off-topic, inappropriate or insulting comments will be removed.