Next US Shale Wave Will Need Fewer Heads, Different Skills
|
Wednesday, March 27, 2019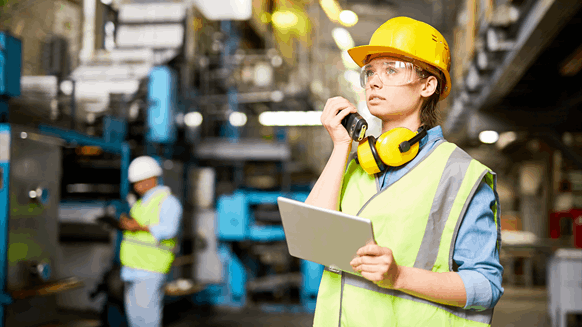 Technology, process optimization and a different kind of headcount would lead the second exploration and production uptick.
U.S. shale oil and gas explorers are once again in the limelight, following the International Energy Agency's forecast that a "second" shale revolution was on the horizon.
The next wave would drive U.S. oil output to 19.6 million barrels per day (bpd) by 2024 up from 15.5 million bpd in 2018, noted the agency that advises some of the biggest, predominantly Western governments on energy related issues.
The IEA also forecast that U.S. gross crude exports are "expected to double" over the period making it a net energy exporter, underpinned by efforts of shale explorers. The upbeat assessment, published at the start of the recently concluded IHS Markit CERAWeek 2019 conference, an energy industry jamboree held every March in Houston, Texas, triggered ecstatic dialogues about both the viability and future direction of the industry.
Like a broken, albeit on the money record, several commentators at the conference expressed the opinion that should the oil market take a turn for the worse, many shale players with viable acreages could survive at $35-40 per barrel prices.
For hidden deep in the IEA's take on the U.S. shale industry is an accolade that's not alluded to enough when such quips are made – how process optimization and technological efficiencies are keeping players competitive in a cutthroat industry. Following the oil price slump of 2015-16, visits to fracking sites and onstream wells from the Denver-Julesburg basin and to the Permian would illustrate how things are changing.
Seismic studies are now heading beyond 4D, solar panels power personnel quarters, eight wells are often seen producing more oil and gas volumes than 16 previously did, processes and assets are more productive, and unmanned remotely managed rigs, hitherto largely seen offshore, are becoming visible onshore. What's more drilling times are being reduced and in many cases halved, driven by data obtained from smart sensors.
Regina Mayor, Global Sector Head, Energy and Natural Resources at KPMG, says the "second wave" is being powered by a different kind of ingenuity and more agile capital planning.
"You cannot escape how exploration and production companies in the shale patch are learning to do more with technology. Agile capital planning means these companies do not have to spend as much, as well as spend differently, and that applies to their hiring patterns and strategies."
Hydrocarbon extraction objective remains the same but given the emerging profound changes in methodology and scope of the process, the type of personnel and their headcount is altering too.
Mayor adds: "Headline hiring of manual labor may or may not stall, but empirical evidence suggests that drillers are conducting their operations by deploying fewer heads with a different skill-set, and managing to improve efficiencies ranging from flow rates to health and safety.
"Sometimes it's down to something as basic but crucial as controlling the drill-bit. Instead of more onsite personnel, more data scientists and fewer onsite staff are being brought into the equation with dramatically more positive rates of efficiency. Conventional rig workers are becoming digitally savvy engineers."
Furthermore, if a second wave of shale barrels is coming, it might be led by oil majors with the likes ExxonMobil and ConcoPhillips leading the charge, who even tend to buck seasonal deceleration in activity.
Lai Lou, Senior Analyst for North American Shale Research at Rystad Energy, says 2018 offers a case in point. "For instance, towards the end of 2018, there is evidence that seasonal activity deceleration might have started in all major plays except Eagle Ford, including a considerable slowdown in Bakken and Niobrara based on our estimation.
"But some major operators appear to have bucked the general slowdown. The largest operator – ExxonMobil – experienced a strong uptick in October, making it one of the months with the highest number of fracked wells in this period. Energen Corporation also appeared unaffected by the slowdown."
1
2
View Full Article
Generated by readers, the comments included herein do not reflect the views and opinions of Rigzone. All comments are subject to editorial review. Off-topic, inappropriate or insulting comments will be removed.