New Produced Water Blueprint Expected in 2019
|
Tuesday, October 16, 2018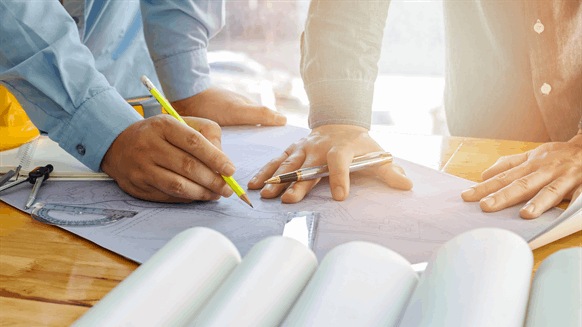 An upcoming report could usher in produced water's transformation from a byproduct to a resource.
According to the Ground Water Protection Council (GWPC), a U.S. association of state ground water regulatory agencies, more than 90 percent of produced water – laden with salts, organics, metals, solids and other constituents – is reinjected into oil and gas reservoirs to enhance production or disposed in porous rock layers.
Given freshwater supply constraints, particularly in drought-prone areas, GWPC members are developing a blueprint that they hope will aid in transforming produced water from a byproduct of upstream oil and gas operations into a resource that could offset freshwater demand both inside and outside the oilfield.
"Let's use fresh water for drinking and other water for industrial uses," Dan Yates, GWPC's associate executive director, said during a panel discussion Monday at the North American Gas Forum (NAGF), an annual event in Washington, D.C., sponsored by Energy Dialogues LLC.
Launched in mid-2017, a multi-stakeholder working group assembled by GWPC is working on a report outlining how policy makers, researchers, regulators and others can address various opportunities and challenges associated with using produced water for beneficial uses. Moreover, the organization contends that finding alternatives to disposing of produced water underground could decrease induced seismicity.
According to Yates, the report will consist of three distinct modules that will:
Introduce the regulatory and legal framework for produced water
Outline current and potential uses for produced water in the oil and gas industry
Examine current and potential uses for produced water outside the oil and gas industry
Yates also noted that the report will identify challenges associated with produced water on several fronts: environmental, regulatory and legal; liability; and public perception. In addition, pointing out that injecting waste water in the ground is typically the most economical approach, he stressed that it will be necessary to make it more advantageous to pursue alternatives such as water recycling.
"It's going to be increasingly important that midstream water infrastructure continues to grow," Yates said.
Members of the working group include state oil and gas water quality regulatory officials, industry, environmental nongovernmental organizations, academics and others, GWPC notes in an online summary of the project. The summary acknowledges that a number of barriers currently prevent making produced water "an important part of a state's water portfolio," including:
Water quality
Location
Treatment cost
Long-term availability
Ownership and liability concerns
Regulatory constraints
"In addition, some new alternative use proposals for produced water will also require scientific and technical research to better understand potential environmental or health impacts and identify mitigation strategies," GWPC has stated.
The nonprofit expects to deliver a draft produced water report to its board of directors by the end of first quarter 2019.
Generated by readers, the comments included herein do not reflect the views and opinions of Rigzone. All comments are subject to editorial review. Off-topic, inappropriate or insulting comments will be removed.