New Pipeline Would Link Cushing to Houston, Possibly Corpus
|
Monday, November 05, 2018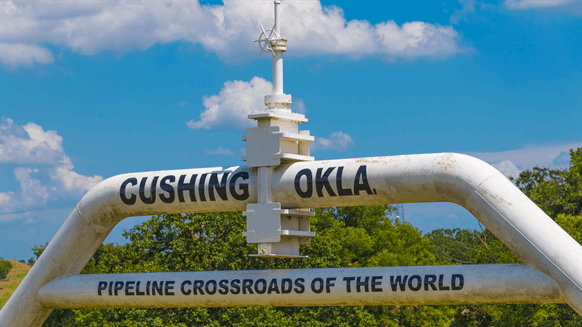 The proposed Voyager pipeline would extend nearly 500 miles and could be in service in late-2020.
Magellan Midstream Partners, L.P. (MMP) and Navigator Energy Services have launched a binding open season to gauge customer interest in a pipeline project to ship light crudes and condensate from Cushing, Okla., to Houston, MMP announced Monday.
According to MMP, the proposed Voyager pipeline would comprise nearly 500 miles of new 20-inch diameter pipe linking the company's terminals in Cushing and East Houston. At Cushing, Voyager would link to the Rockies and Bakken via the MMP-operated Saddlehorn pipeline and to Mid-Continent basins by way of Navigator's Glass Mountain pipeline, MMP stated. Once it reaches Houston, the pipeline reportedly could link to refineries in the region as well as crude oil export export facilities, the company added.
The open season documentation states that a new entity called "Magellan Navigator" would operate Voyager, which would have an initial capacity of at least 250,000 barrels per day and would handle up to four light crude and condensate grades.
MMP also stated Monday that it is evaluating a potential crude oil pipeline from Houston to Corpus Christi as well as a crude export terminal on Harbor Island in Corpus Christi. The terminal would be capable of loading very large crude carriers (VLCCs), the company stated.
The open season ends Jan. 31, 2019. Pending a successful open season and regulatory process, MMP stated that the pipeline could begin service by the end of 2020.
Generated by readers, the comments included herein do not reflect the views and opinions of Rigzone. All comments are subject to editorial review. Off-topic, inappropriate or insulting comments will be removed.