New Jobs at Delek Refinery to Pay $90,000 on Average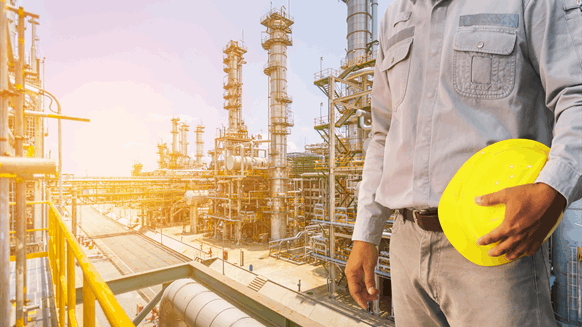 Delek US Holdings plans more enhancements to its refinery in Krotz Springs, La.
Delek US Holdings, Inc. on Thursday reported that it plans more enhancements to its refinery in Krotz Springs, La., and the company expects to create 30 new direct jobs as a result that will pay an average annual salary of $90,000, plus benefits.
According to a statement from the Louisiana Office of the Governor, Delek US will embark on a series of projects over the next five years at Krotz Springs that include infrastructure improvements, facility construction and renovations and new machinery and equipment. The company recently finished a $138 million project to add an alkylation facility at the 74,000-barrel-per-day refinery, which is located along the Atchafalaya River approximately 40 miles west of Baton Rouge.
"That Delek is announcing major new investments in facilities and jobs in Krotz Springs less than a month after the completion of the company's largest-ever capital project is a testament to our faith in the refinery and the team that runs it," Uzi Yemin, president and CEO of Delek US, said in the written statement.
Yemin, a native of Israel, and Louisiana Gov. John Bel Edwards met during an Oct. 2018 trade mission to Israel and their talks facilitated the latest project, according to Edwards' office. Moreover, the written statement notes that Delek US will receive a performance-based grant of up to $7.5 million over four years from the Louisiana Economic Development (LED) agency and will likely take advantage of the state's industrial tax exemption program.
"This initiative at the Delek US refinery in Krotz Springs builds on Louisiana's role as energy leader in the U.S.," stated Edwards, a Democrat who is running for re-election this fall. "These projects will create new high-paying jobs for our Acadiana Region, and we look forward to Delek's continued growth and success in St. Landry Parish."
Delek US reportedly also considered other refineries it owns in Texas and Arkansas for the project. The Krotz Springs refinery, built in 1980, produces gasoline, diesel fuel, petrochemicals and other products. The project will increase the total direct workforce at the refinery to 230, according to LED. Moreover, the agency estimates the investment will spur the creation of 48 indirect jobs.
Generated by readers, the comments included herein do not reflect the views and opinions of Rigzone. All comments are subject to editorial review. Off-topic, inappropriate or insulting comments will be removed.