New Gas Finds Creating Opportunity in West Africa
|
Wednesday, January 15, 2020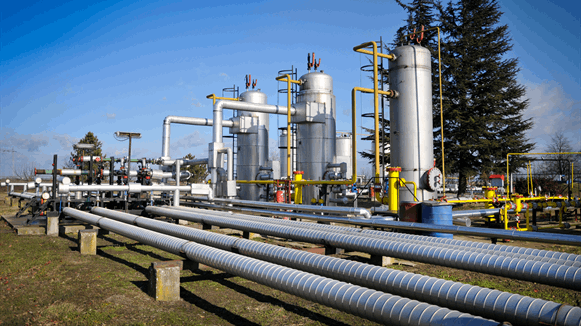 It is expected that many of the gas discoveries will help displace oil as a source of more sustainable fuel in the regional mix.
In the past year a whole series of new finds by exploration companies including BP, Kosmos Energy and Springfield are turning parts of West Africa into a new land of opportunity. The West African region includes the coastal states from Mauritania in the north to Nigeria in the south. The region's governments expect the revenues generated from these recent discoveries will help fund their economic development ambitions.
It is expected that many of the gas discoveries will help displace oil as a source of more sustainable fuel in the regional mix. For instance, the new offshore gas discoveries in Senegal could meet the fuel needs of domestic gas to power plants in the country. In addition, such coastal gas power projects could sell power to markets in neighboring countries, in the region's interior. But, industry experts expect the main market for these finds is destined for European LNG customers.
Challenges
As for the challenges oil and gas investors face, these include the ongoing U.S. China trade tensions are having on the price of oil. This is in addition to the competition from American fracked oil and gas production is having on attracting interest from investors in the region. Also, investors are facing the ongoing problems of corruption and political, regulatory and security uncertainty challenges with foreign investment.
Latest discoveries
Here we look at two recent discoveries in the waters of Mauritania and Ghana.
Mauritania
In October 2019, UK-based oil giant BP and partners Kosmos Energy and NOC announced a major success with its Orca-1 exploration well in the offshore BirAllah Area of Mauritania. The results from the Orca-1 well estimate that there is some 13 TCF (trillion cubic feet) of gas initially in place. This recent find together with other exploration results from the exploration block, suggest that the BirAllah area, could have some 50 TCF of gas available, which makes developing an LNG export project in the area a viable potential opportunity.
Ghana
Also in October 2019, Ghanaian exploration and production firm Springfield Group, made its first significant offshore discovery in Ghanaian waters. Current estimates suggest some 1.2 billion barrels of crude are available to be exploited. In addition, there are some viable quantities of associated gas to be exploited at the Springfield discovery.
Some recent projects
Here we look at two ongoing projects in the region.
Senegalese-Mauritanian maritime border
On the Senegalese Mauritanian maritime border exists BP's 3.2 trillion cubic metres Tortue deep-water gas field, which is due to come onstream in 2022. The project will produce gas from a subsea system and floating production, storage and offloading vessel, which will process the gas. The gas will then be moved to a floating liquefied natural gas (FLNG) facility at nearshore hub located on the Mauritania and Senegal maritime border.
Nigeria
Off the coast of Nigeria, Shell is going ahead with the deep-water Bonga South West Aparo (BSWA) oil and gas field. Because the fields involved are located some 120km of the Niger Delta, at a depth of 1,000m, Shell has chosen an FPSO to get to these resources. The project's first phase is on course to be a busy one. It involves construction of a new FPSO vessel, and also the drilling of 20 deepwater oil and gas wells and installation of related subsea architecture. The BSWA field once complete is expected to carry a peak production of 225,000 barrels of oil a day by 2022.
One thing is clear-the locally produced gas will play an increasingly important role in West Africa's drive to meet its power generation needs in the coming decade.
https://www.oxfordenergy.org/wpcms/wp-content/uploads/2019/01/Opportunities-for-Gas-in-Sub-Saharan-Africa-Insight-44.pdf