New Decommissioning Centre of Excellence to Open in Aberdeen
by Rigzone Staff
|
Monday, March 26, 2018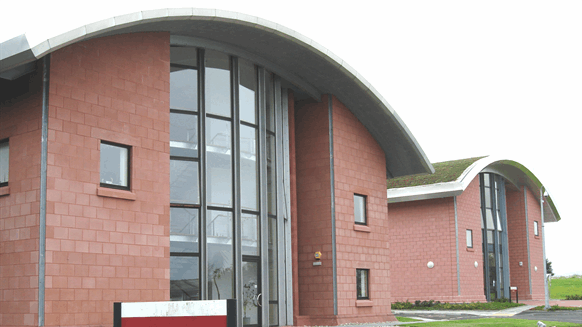 The UK's Oil & Gas Technology Centre (OGTC) and the University of Aberdeen will create a new multi-million-dollar Decommissioning Centre of Excellence.
The UK's Oil & Gas Technology Centre (OGTC) and the University of Aberdeen will create a new multi-million-dollar Decommissioning Centre of Excellence to tackle current and future challenges within the decommissioning sector.
Focusing on issues such as facilities clean-up and removal and well plugging and abandonment, the new centre will develop and deploy technology that delivers cost effective decommissioning at the end of field life, and during oil and gas production operations, according to an OGTC statement.
Scheduled to open in the third quarter of 2018, the centre will be based at the University of Aberdeen's Oceanlab facility, located in the Energetica corridor, which stretches from Aberdeen to Peterhead. Recruitment for the project will begin in the coming months, with a team of around 15 people initially expected.
Over the next decade, around 100 platforms and 4,660 miles of pipeline on the UK Continental Shelf are forecast for decommissioning, with costs estimated to be $83.7 billion (GBP 59 billion) to 2050, the OGTC highlighted. The industry aims to reduce this figure by 35 percent, a target set by the Oil & Gas Authority.
"This ground-breaking partnership between the Oil & Gas Technology Centre and the University of Aberdeen will help fundamentally change the way we think about decommissioning," Colette Cohen, OGTC CEO, said in an organization statement.
"It will drive the technology innovation needed to maximize economic recovery, make sure that facilities are decommissioned efficiently and help the UK create the strong and vibrant supply chain it needs to become a global leader in this growth market," Cohen added.
"Involvement from companies in oil and gas and other sectors is critical to our success. We are now seeking industry partners with experience, ideas and equipment, who want to co-invest with us to deliver a step change in performance," Cohen continued.
Professor Mike Greaves, Senior Vice-Principal, University of Aberdeen, said the institution was "delighted" to partner with the OGTC.
"The new Centre of Excellence is an exciting opportunity to build a world-class research and development facility right here in the north-east of Scotland, and we are looking forward to helping develop the innovation, expertise and skills that will play an important role in the future of the industry both here and internationally," Greaves said in an organization statement.
Paul Wheelhouse, Scottish Energy Minister, said the new centre will help create a competitive advantage not only for the oil and gas industry, but for decommissioning challenges in the wider energy sector.
"Decommissioning continues to be one of the biggest technical and operational challenges facing the North Sea," Wheelhouse said in a government statement.
"Over the next decade, our oil and gas sector must capitalize on a decommissioning market that is forecast to reach $24.1 billion (GBP 17 billion) and we must ensure that our world class Scottish supply chain continues to develop its competitive capabilities, become a recognized champion of decommissioning excellence, and to develop world leading expertise that can be exported," he added.
Generated by readers, the comments included herein do not reflect the views and opinions of Rigzone. All comments are subject to editorial review. Off-topic, inappropriate or insulting comments will be removed.