New Antwerp Delayed Coker to Support IMO Compliance
|
Wednesday, October 31, 2018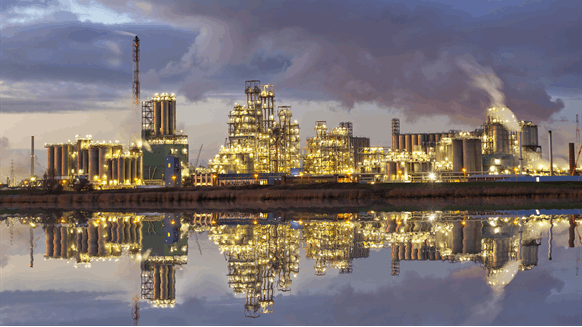 ExxonMobil has started operations of a new 50,000-bpd delayed coker unit at its 320,000-bpd Antwerp refinery in Belgium.
Exxon Mobil Corp. has started operations of a new 50,000-barrel-per-day (bpd) delayed coker unit at its 320,000-bpd Antwerp refinery in Belgium, the company reported Wednesday.
"Our investment in Antwerp strengthens ExxonMobil's competitiveness and position as a leading European refiner by expanding the refinery's product slate and increasing our ability to delivery larger quantities of cleaner, higher-value fuels to European customers," Bryan W. Milton, ExxonMobil Fuels & Lubricants Co. president, said in a written statement emailed to Rigzone.
ExxonMobil began construction of the 1 billion-euro delayed coker in 2014. The company stated that the unit will help the refinery to meet anticipated demand for lower-sulfur fuel oil to comply with stricter International Maritime Organization (IMO) standards set to take effect in 2020. Through its pending limit for sulfur in fuel oil, IMO aims to cut sulfur oxides emissions from ships.
In addition to the delayed coker, ExxonMobil in recent years has installed a 130-megawatt cogeneration unit and a diesel hydrotreater at Antwerp.
"The $2 billion we have invested in our Antwerp refiner over the last decade has made the facility one of the most modern and efficient in the world," Milton stated.
ExxonMobil added that the delayed coker addition at Antwerp is one of several expansions at its facilities in Europe. The company pointed out that it is constructing a new hydrocracker at its Rotterdam refinery in the Netherlands and may install a new hydrotreater unit and hydrogen plant at its Fawley, UK, refinery.
Generated by readers, the comments included herein do not reflect the views and opinions of Rigzone. All comments are subject to editorial review. Off-topic, inappropriate or insulting comments will be removed.