Nearly $1B Awarded for Canada LNG Project
by Matthew V. Veazey
|
Rigzone Staff
|
Tuesday, January 22, 2019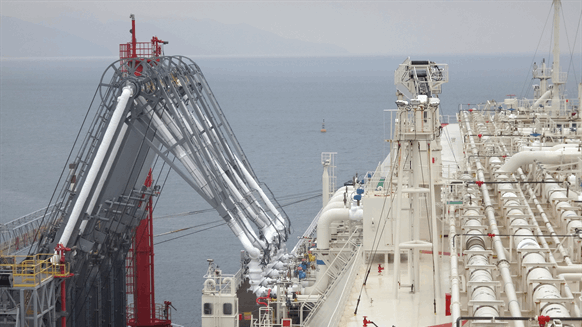 The British Columbia project will boast unimpeded access to LNG customers in Asia.
Contracts and subcontracts totaling more than 937 million Canadian dollars (CA$) (US $705.3 million) have been approved for the LNG Canada export facility in Kitimat, British Columbia, as of December 2018, LNG Canada reported late Monday.
"What these contracts and subcontracts represent, is tremendous opportunity for individuals to find employment on the LNG Canada project through our contractors and subcontractors," Susannah Pierce, LNG Canada's external relations director, said in a written statement emailed to Rigzone.
According to LNG Canada, the above figures correspond to the first three months of construction for the project. Of the approximately CA$937 million approved, more than one-third of the contracts and subcontracts (CA$330 million [US $248.4 million]) has been awarded to local First Nations and other Kitimat-area businesses, the LNG Canada statement noted.
"For First Nations communities, it is delivering on the opportunities we have committed to that will assist the Nations address issues of poverty, unemployment and skills development," stated Pierce. "For local communities, it is the opportunity for young people to find employment that allows them to remain living in the North."
LNG Canada – a joint venture of Royal Dutch Shell plc (40 percent), Petronas (25 percent), PetroChina Co. Limited (15 percent), Mitsubishi Corp. (15 percent) and Korea Gas Corp. (five percent – will initially include two LNG trains and related infrastructure. Unlike other North American LNG export terminals, the British Columbia facility will boast a direct transpacific shipping route to Asian markets.
"There are no choke or strategic shipping points in this route such as the Panama Canal, straits of Hormuz and the straits of Malacca," an S&P Global Platts analyst told Rigzone shortly after the project's partners took a final investment decision last October. "West Coast Canada is the closest non-Asian supplier to the north Asian demand centers of China, Japan and Korea."
At the time of this writing, US $1 was equivalent to CA$1.33. All Canadian dollar figures were converted to their U.S. dollar equivalents using the OANDA online currency converter.
Generated by readers, the comments included herein do not reflect the views and opinions of Rigzone. All comments are subject to editorial review. Off-topic, inappropriate or insulting comments will be removed.