Near Term Future of Saudi Oil Sector Examined
|
Wednesday, October 17, 2018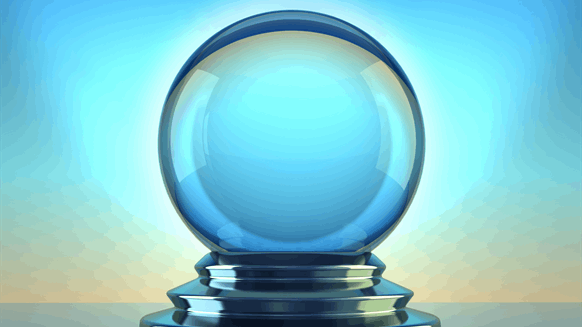 Analysts from Verisk Maplecroft and EY comment on the near-term future of Saudi Arabia's oil and gas sector.
Verisk Maplecroft's near term view of Saudi Arabia's oil and gas industry is "cautiously optimistic," according to Torbjorn Soltvedt, Verisk's principal analyst for the Middle East and North Africa.
"This owes a lot to the current oil price environment and more to Riyadh securing a highly favorable OPEC agreement in June," Soltvedt told Rigzone.
"The agreement will prove important domestically because it has given Saudi Arabia a great deal of flexibility to adjust output based on oil price movements and developments in Iran and Venezuela. We have already seen this in action; an initial ramp-up in production in June, followed by a cut in July," Soltvedt added.
The Verisk representative said the scaling back of "some of the more disruptive parts of Vision 2030" is also "welcome news" for Saudi Arabia's oil and gas industry but warned that the broader political environment in Saudi Arabia "still demands caution."
"The recent recovery in oil prices has removed much of the immediate pressure on the ruling Al Saud dynasty," Soltvedt said.
"But Saudi Arabia is still facing perhaps the most challenging period in its 85-year history amid growing tensions with Iran, greater socioeconomic pressure and a shift away from the traditional rule-by-consensus approach within the Al Saud family," he added.
When asked what sentiment best describes his view of the near future for Saudi Arabia's oil and gas industry, EY Global Oil & Gas Leader Adi Karev said he was "cautiously optimistic" too.
"I'm cautiously optimistic. No matter what the setup and past performance, the future is always about execution in the moment. That being said, the KSA [Kingdom of Saudi Arabia] have a particularly robust setup," Karev told Rigzone.
"The KSA has a resource at its disposal that supports low production cost. At $5-$10 per barrel there are no marginal barrels, and they have a large market share, stable production capacity and capital to deploy as required," he added.
"The KSA has made investments in spare production capacity which gives them realistic options. They have used that capacity to a commercial advantage, and to leverage this position in the context of the world economy," Karev continued.
The EY representative also stated that during the most recent downturn, "while other producers cut spending and reduced exploration activities," the KSA "kept their rigs working and continued to develop production capacity."
"These investments are bearing fruit. They have been able to increase crude production over the last three months in response to supply declines in Venezuela, Libya and Iran. They may continue to do so, and even expand the sector in Saudi Arabia," Karev said.
"That given, as with almost all of OPEC, the biggest risks are geopolitical. So, while history makes me optimistic, Saudi Arabia will need to be sensitive to those risks as they forge ahead," he added.
Company Views
Kenny Murray, a managing director at independent wellbore clean up and abandonment specialist Coretrax, is optimistic about the near future of Saudi Arabia's oil and gas industry.
1
2
View Full Article
Generated by readers, the comments included herein do not reflect the views and opinions of Rigzone. All comments are subject to editorial review. Off-topic, inappropriate or insulting comments will be removed.