Natural Gas Survey Outlines Effects of Anti-Pipeline Fervor
|
Thursday, January 11, 2018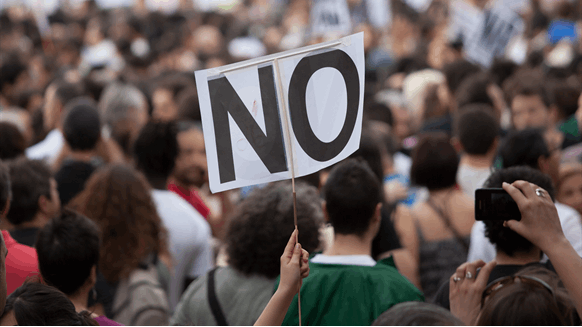 Black & Veatch survey reveals extent of resistance to pipeline projects.
The majority of participants in a recent natural gas industry survey reported that they have encountered resistance to pipeline projects from activist groups, bureaucrats and others.
In fact, nearly 60 percent of the 338 utility, municipal, commercial and community stakeholders polled by the engineering, procurement and construction (EPC) firm Black & Veatch reported at least one type of project impediment from pipeline foes. As the list below implies, respondents often selected multiple negative impacts. Specific findings, which Black & Veatch includes in its far-reaching 2017 Strategic Directions: Natural Gas Industry Report, include:
43.9 percent reported no significant or perceived impact
31.7 percent said that opposition has impeded their construction progress
24.4 percent said they have had to extend project permitting schedules
24.4 percent reported greater scrutiny from regulators
23.2 percent noted they have expended increased public relations costs and resources
22 percent indicated they have borne greater costs and resources tied to legal actions
Denny Yeung, Principal Consultant for Black & Veatch Management Consulting and one of the report's authors, recently provided Rigzone with his perspective on the opposition that natural gas pipeline proponents often face. Read on for his insights.
Rigzone: What are some common methods that activist groups and others use to stoke opposition to and delay projects?
Yeung: Activist groups have become more involved in every step of the federal, state and local pipeline approval process. The evolving use of social media platforms by activist groups to quickly organize, and mobilize has allowed them to take a more active role at different stakeholder and landowner meetings for proposed pipeline projects.
Individuals and activist groups have become more involved in petitioning the U.S. Federal Energy Regulatory Commission (FERC) to be intervenors in the FERC process. These interested parties have been developing a consistent medium to reach others via newsletters, emails or social media content that keeps them updated on the group's activities and progress made.
Some have developed publications to send to interested members that provide various talking points, key meeting dates and ways to reach out to local, state and federal officials to voice their disapproval of the pending project.
Rigzone: How are pipeline project developers responding to this opposition?
Yeung: The natural gas industry as a whole is actively responding to the opposition to pipeline development and the direct use of natural gas. Industry groups like the American Gas Association, Interstate Natural Gas Association of America and American Petroleum Institute have developed strong communication plans and are actively providing education and advocacy for the general public regarding the use and development of natural gas infrastructure.
Infrastructure developers are more proactive in developing grassroots-level support for their projects on a local, state and federal level. They have recognized the need to start the advocacy and communication process earlier than before and get ahead of the opposition in regard to communicating the benefits, costs, and risks of a project. A good example would be several of the large interstate pipeline project websites – for instance, Atlantic Coast Pipeline and Atlantic Sunrise Pipeline. Each website provides news, construction/review process updates, local and state benefits and features the benefits of the project on a local community level. They encourage project supporters to reach out to their local, state and federal officials and want to be the source of all project related information.
Infrastructure developers are also more active in investing in local communities and causes that have the greatest local impact. Local support across each community along the right-of-way is considered a critical step that may have been overlooked in the past.
Rigzone: What did you find most surprising and/or enlightening about survey participants' views regarding opposition from activist groups and the public?
Yeung: In the past, we have felt that opposition from activist groups may have been more project or local/regional specific. In today's current environment, it has become a more prominent national issue that natural gas industry leaders can no longer ignore. It is not just a pipeline issue. It is an industry-wide issue that impacts the entire natural gas value chain. Advocacy, communication and education are part of every major industry conference agenda where participants are discussing best-practices for outreach and project execution. Industry respondents understand the importance of the issue, and are proactively working to effectively communicate the facts of each project.
Generated by readers, the comments included herein do not reflect the views and opinions of Rigzone. All comments are subject to editorial review. Off-topic, inappropriate or insulting comments will be removed.