Natural Gas Stands Out Among Fossil Fuels
|
Tuesday, September 10, 2019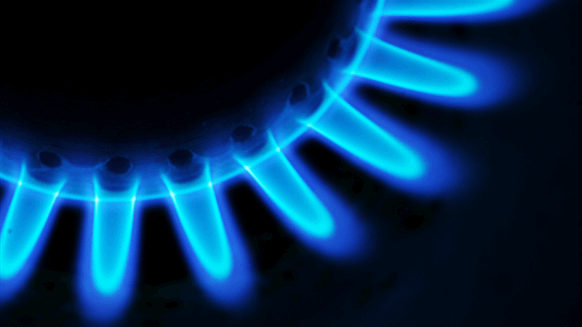 A new McKinsey Energy Insights report concludes the United States will account for more than one-half of total new global gas volumes by 2025.
Among fossil fuels, only natural gas will likely continuously grow in demand through 2035.
That is the conclusion of a new report from McKinsey Energy Insights, the global energy market intelligence and analytics arm of the management consulting firm McKinsey & Co. In addition, the study's authors contend that 2018 was a turning point in terms of gas and liquefied natural gas (LNG) market dynamics.
"We'll look back at this as a milestone year, when China became the world's biggest LNG importer and we saw the highest volume of liquefaction projects taking final investment decision (FID)," Rahul Gupta, associate partner at McKinsey Energy Insights, said in a written statement emailed to Rigzone. "In many ways, that sets the tone through to 2035: Asian economies in the ascendancy – led by China – with growing energy demand; the U.S. continuing to rank highly for both supply and demand; but on the supply side Europe and Asia's second-tier economies falling away."
According to McKinsey's Global Gas and LNG Outlook to 2035 report, China last year overtook Japan as the world's biggest importer of gas and LNG and surpassed South Korea to become the second-biggest LNG importer. Moreover, McKinsey expects China, ASEAN countries and South Asia to account for 95 percent of global LNG demand growth until at least 2035.
Driven by the power and gas-intensive industries, Asian gas demand should increase 2.1 percent annually to 2035, McKinsey also concludes. In contrast, the study assumes a total worldwide demand growth rate for gas – already the fastest-growing fossil fuel – of 0.9 percent per year.
The McKinsey report also projects 635 billion cubic meters (bcm) of new gas supply by 2035, with the United States providing more than half (380 bcm) of new volumes. Russia and Africa will each contribute 110 bcm of new supply during the period, predicts the consultancy, which also assumes a rapid decline in gas supply from Europe and the rest of Asia.
"Overall though, this is a growth story for gas and LNG," noted Gupta.
McKinsey also predicts that new pipeline construction will add more than 200 bcm of cross-border gas capacity by 2025, with the U.S. and Russia retaining their major piped gas exporter positions. The firm also noted that three U.S.-Mexico projects totaling 60 bcm in capacity – the largest set of pipelines set to be completed anywhere in the world by 2025 – should conclude by the end of this year. Nord Stream 2, which will ship Russian gas to Germany (and the European Union) via the Baltic Sea, represents the second-largest set of pipeline projects and will reach a total of 55 bcm by next year, McKinsey added.
Regarding LNG, McKinsey pointed out that "a record volume" of LNG projects – more than 60 million tonnes per annum (mtpa), or 20 percent of today's market – took FID in the last 12 months and will push the LNG supply-demand balance into the late-2020s.
"Looking ahead, only one in 10 proposed LNG projects will take FID, with over 100 LNG projects totaling 1,100 mtpa of capacity competing to fill the 125 mtpa supply gap by 2023," commented Dumitru Dediu, partner at McKinsey Energy Insights,
In a related gas market outlook, McKinsey earlier this summer predicted that U.S. natural gas economics will fall below $3 per million British thermal units within the next 10 years.
To contact the author, email mveazey@rigzone.com.
Generated by readers, the comments included herein do not reflect the views and opinions of Rigzone. All comments are subject to editorial review. Off-topic, inappropriate or insulting comments will be removed.