Nabors Becomes Chesapeake Preferred Drilling Contractor
|
Monday, November 01, 2021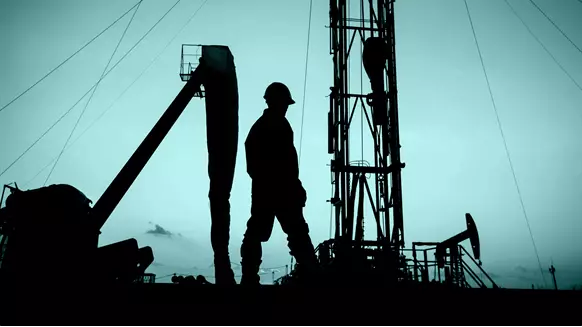 Nabors said it and Chesapeake are teaming up to further enhance drilling performance.
Nabors Industries Ltd (NYSE: NBR) has announced that it and Chesapeake Energy Corporation (NASDAQ: CHK) will enter into a contractual agreement establishing Nabors as the new preferred drilling contractor for Chesapeake across its unconventional oil and natural gas assets in the United States.
In a statement posted on its website, Nabors said it and Chesapeake are teaming up to further enhance drilling performance and to forge the next generation of technologies today. Nabors noted that both companies have contributed significantly to advancing the industry's digital maturity, well planning, drilling automation, remote operations, performance monitoring and data analysis and reporting.
"We aim to innovate the future of energy and it is through relationships and collaborations that we will achieve our ambition," Anthony G. Petrello, Nabors' chairman, chief executive officer and president, said in a company statement.
"We are excited to work alongside Chesapeake to achieve their technology goals. We will continue to push the envelope and develop new solutions that further empower real-time decisions aimed at improving safety, efficiency and our customers' environmental footprint," he added in the statement.
Commenting on the deal, Roi Lam, Chesapeake's vice president of drilling, said, "operating safely, efficiently and responsibly is core to Chesapeake's commitment to leading a responsible energy future, and we look forward to partnering with Nabors to drive further improvements across our drilling program".
Nabors owns and operates one of the world's largest land-based drilling rig fleets and is a provider of offshore platform rigs in the United States and numerous international markets, the company highlights on its website. The business also provides directional drilling services, performance tools and innovative technologies for its own rig fleet and those of third parties, its site highlights.
Earlier this month, Nabors announced that the world's first fully automated land drilling rig, its PACE-R801, had reached total depth on its first well. This was a horizontal well for ExxonMobil in the Permian Basin. Nabors also announced its third quarter results earlier this week, reporting operating revenues of $524 million, compared to operating revenues of $489 million in the second quarter of this year. The net loss from continuing operations attributable to Nabors shareholders for the quarter was $122 million, or $15.79 per share, compared to a loss of $196 million, or $26.59 per share, in the second quarter. The third quarter included a $13 million after tax expense related to the purchase of technology in the energy transition space, Nabors revealed.
Headquartered in Oklahoma City, Chesapeake's operations are focused on discovering and responsibly developing its large and geographically diverse resource base of unconventional oil and natural gas assets onshore in the United States, according to the company's website. Chesapeake has operations in Louisiana, Pennsylvania, Texas and Wyoming, its site shows.
To contact the author, email andreas.exarheas@rigzone.com
What do you think? We'd love to hear from you, join the conversation on the Rigzone Energy Network.

The Rigzone Energy Network is a new social experience created for you and all energy professionals to Speak Up about our industry, share knowledge, connect with peers and industry insiders and engage in a professional community that will empower your career in energy.