N. American Shale Primed for Growth Despite Possible Oil Price Declines
|
Thursday, December 05, 2019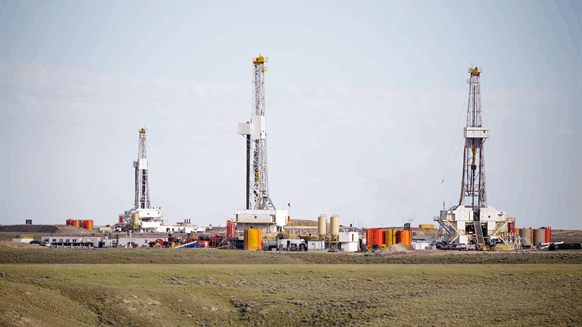 The production outlook for North American shale will remain robust in coming years, despite a potential drop in oil prices, according to Rystad Energy.
If OPEC and Russia don't decide on deeper cuts in oil production for 2020, it could cause oil prices to drop. But the production outlook for North American shale will remain robust in coming years, according to Norwegian energy research firm Rystad Energy.
"In spite of the decline in spending and activity levels, the North American shale supply is not following the downward trend," said Sonia Mladá Passos, a product manager of Rystad Energy's Shale Upstream Analysis team.
Using a base case price scenario which assumes a WTI price of $55/barrel in 2019; $54/barrel in2020; $54/barrel in 2021 and $57/barrel in 2022, Rystad expects North American light tight oil (NA LTO) supply to reach 11.6 million barrels per day by 2022. This indicates an annual growth rate of 10 percent from 2019-2022.
In a price scenario with WTI remaining flat at $45 per barrel, NA LTO supply would level at 10.1 million barrels per day toward 2022.
"The flat development of U.S. LTO production is also possible in lower price scenarios, but we would likely see an initial period of multi-quarter production decline, with output stabilizing at a lower level," Mladá Passos said.
This year, LTO supply from North America is set to reach 8.6 million barrels per day, with 93 percent driven by the U.S., according to Rystad.
Additionally, the industry is primed to spud 17,000 horizontal wells targeting shale formations in the U.S. and Canada this year. Rystad anticipates drilling activity to remain flat, according to the base case price scenario.
However, a low-price scenario with WTI staying flat at $45 per barrel, North American shale activity may experience a sharp decrease, falling by 26 percent in 2020, year-on-year.
To contact the author, email Valerie.Jones@Rigzone.com
Generated by readers, the comments included herein do not reflect the views and opinions of Rigzone. All comments are subject to editorial review. Off-topic, inappropriate or insulting comments will be removed.