N. American Shale Oil Second Cheapest Oil Source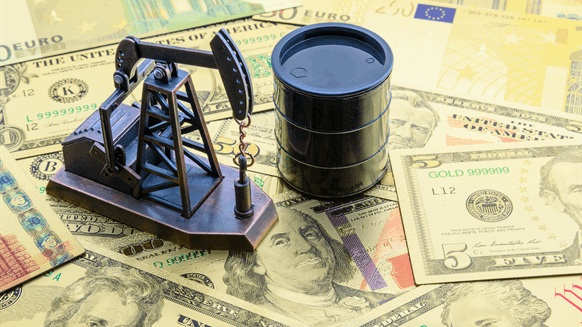 North American shale oil is the second cheapest source of new oil volumes globally, according to Rystad Energy.
North American shale oil has become the second cheapest source of new oil volumes, according to research by Rystad Energy.
In its latest cost of supply curve update, the energy research firm found that tight oil – such as onshore shale oil in the U.S. – experienced a turnaround in recent years.
North American shale has gone from being ranked the second most expensive resource in 2015 to the second cheapest – following closely behind the Middle East onshore market at No.1.
"As the majors are struggling to replace conventional liquids, a wealthy source of additional resources is tight oil," said Espen Erlingsen, head of upstream research at Rystad Energy.
The average Brent breakeven price for shale oil is $46 per barrel, just four dollars behind the massive onshore fields in Saudi Arabia and other Middle Eastern countries.
And Rystad estimates that total recoverable resources from North American shale oil have more than tripled since 2014.
"The North American tight oil industry has changed considerably since 2014, as it has proven to be a competitive supply source in a low-price environment," Erlingsen said. "While costs for tight oil have been reduced, the resource potential has grown considerably over the last four years."
Another benefit to shale oil is that it typically requires two to four years to recover costs, while offshore normally needs seven to 12 years.
"Tight oil is a short-cycle investment with a relatively brief lead time from the sanctioning of new wells to the start of production. This gives E&P companies the flexibility to adapt to market conditions and easily change activity levels," Erlingsen said. "In the ever-changing oil price environment, this implies tight oil investment has less uncertainty compared to offshore."
Generated by readers, the comments included herein do not reflect the views and opinions of Rigzone. All comments are subject to editorial review. Off-topic, inappropriate or insulting comments will be removed.