Murphy Uses 'War Chest' to Sharpen Deepwater GOM Focus
by Matthew V. Veazey
|
Rigzone Staff
|
Wednesday, April 24, 2019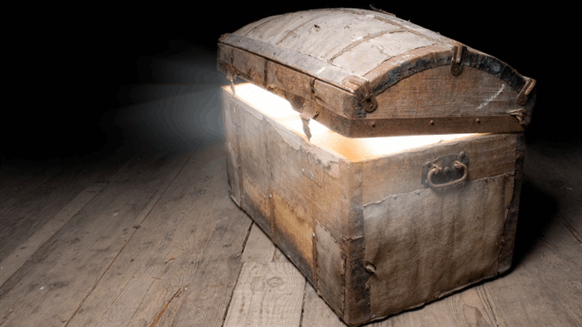 A month after unveiling plans to divest assets in Malaysia, Murphy Oil Co. is sharpening its focus on the deepwater Gulf of Mexico.
A month after unveiling plans to divest business units in Malaysia, Murphy Oil Corp. is sharpening its focus on the deepwater Gulf of Mexico (GOM).
The El Dorado, Ark.- based firm reported Tuesday that its subsidiary Murphy Exploration & Production Co. – USA has entered into a definitive agreement to acquire deepwater GOM assets from LLOG Exploration Offshore, L.L.C. and LLOG Bluewater Holdings, L.L.C. Murphy noted that the assets currently produce approximately 38,000 barrels of oil equivalent per day (Boepd) and should add roughly 66 million barrels of oil equivalent net (MMboe) of proven (1P) reserves and 122 Mmboe of proven and probable (2P) reserves. Moreover, the company stated that oil makes up 72 percent of the 1P and 2P reserves.
The $1.625 billion transaction – a $1.375 billion cash payment and $250 million in contingent payments – will have an effective date of Jan. 1, 2019, and should close this quarter, Murphy stated. The company will fund the acquisition with a combination of cash on hand and borrowing under its $1.6 billion revolving credit facility.
"The immediately accretive transaction continues to strengthen our Gulf of Mexico portfolio by adding quality assets at a very attractive price," Roger W. Jenkins, Murphy's president and CEO, said in a written statement. "We expect these newly acquired assets to generate meaningful cash flow over the next several years that will provide us with additional flexibility for future capital allocation."
According to Murphy, highlights of the transaction include:
32,000 to 35,000 net Boepd of additional annualized GOM production for full year 2019, comprised of approximately 60 percent oil
Total Murphy GOM full year annualized 2019 production anticipated to be approximately 85,000 net Boepd, excluding non-controlling interest
A larger deepwater offshore footprint with the addition of 26 GOM blocks containing seven producing fields, four development projects with future start-ups, in the Mississippi Canyon and Green Canyon areas
An increase in GOM operated production from 49 to 66 percent of daily production, excluding non-controlling interest
A lease operating expense for acquired assets of approximately $10 to $12 per barrel of oil equivalent
A acquisition cost of the acquired asset of approximately $20.75 per barrel of oil equivalent (BOE) for the estimated proven 1P reserves and approximately $11.25 per BOE for the estimated proven and probable (2P) reserves, with an implied cost per flowing barrel of oil equivalent – based on current production – of approximately $36,200 per BOE.
"Since selling our refining business and successfully spinning-out our retail gasoline business over five years ago, we have implemented significant strategic changes in revamping Murphy's portfolio," said Jenkins. "Specifically, over the last few months alone we have increased our deepwater, oil-weighted, tax-advantaged, Gulf of Mexico assets while we simplified our company by divesting our Malaysian portfolio, again at a very attractive price."
Imran Khan, senior research manager for U.S. Gulf of Mexico Upstream Oil and Gas with Wood Mackenzie, noted that Murphy's acquisition represents part of its aggressive plan to expand its GOM footprint.
"The company has a large war chest after disposing of over US$2 billion in Malaysian assets earlier this year," Khan said in a written statement emailed to Rigzone. "Murphy also acquired a majority of Petrobras' Gulf of Mexico portfolio last year, on top of starting a robust exploration and appraisal campaign. With this transaction, Murphy becomes the eighth-highest producer in the Gulf of Mexico. Only a year ago, they were number 20."
Khan added that Wood Mackenzie estimates the remaining post-tax value of the acquired assets to be approximately $2.3 billion (NPV10), translating into a 30-percent discount.
"The price paid per flowing barrel for this transaction is around US$36,000 which is in the low range of the recent transactions," said Khan. "The Gulf of Mexico remains a buyer's market with the valuation of recent deals trading at 20 to 30 percent lower than our estimates."
Generated by readers, the comments included herein do not reflect the views and opinions of Rigzone. All comments are subject to editorial review. Off-topic, inappropriate or insulting comments will be removed.
MORE FROM THIS AUTHOR
Matthew V. Veazey
Senior Editor | Rigzone