Move Over, Permian. Bakken's Making a Comeback.
|
Wednesday, September 26, 2018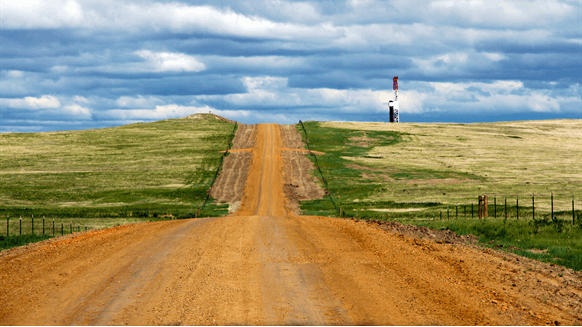 North Dakota oil production reached a record high in July and the Bakken is primed for growth.
After months of being the red-headed stepchild to the Permian, the Bakken shale play is getting a resurgence.
Crude oil production in North Dakota reached an all-new high for the second time this year in July, averaging 1.27 million barrels per day, according to the most recent figures available. Monthly oil production in July was 39.35 million barrels.
Wood Mackenzie broke down some key factors that are attracting investments to the Bakken and nearby Three Forks formation (located just below the Bakken).
"Operators are planning to spend $5 billion in planned CAPEX this year in these areas," Pablo Prudencio, research analyst for WoodMac's Lower 48 region, told Rigzone. "Operators are expected to spend more than $40 billion in the play over the next five years."
In August, shale producer Continental Resources said it was allocating $200 million this year to increased drilling and completion activity, with a third of that focused on the Bakken, Reuters reported.
Prudencio said the investments will be significantly less than the Permian due in part to activity levels and rig count.
WoodMac's analysis further included the following:
Rise in Gas Production: Operators are focusing on the core of the play, which tends to be gassier. Gas production is also continuing to rise, and gas processing plants are being built to meet North Dakota's flaring limits.
Oil Production: Bakken and Three Forks production contributes an average of 13 percent to the U.S. Lower 48 production outlook.
Crude Takeaway: Long-term oil production growth is slowed by pipeline takeaway capacity. Oil production is expected to peak at about 1.5 million barrels per day and plateau after.
Sluggish M&A: Recent years have shown lackluster M&A activity relative to the size of the play. Key themes include Private equity-backed operators entering the play and public E&Ps selling Bakken assets to focus on other plays such as the Permian.
Prudencio added that WoodMac has been following the production comeback for a while now and technology has definitely played a part.
"Three main factors have contributed to this," he said. "They are higher oil prices, improved transportation due to new pipelines and more productive wells. The productivity of the wells is mainly due to technology and improved completions. Drilling rates have improved because the wells are being drilled faster."
Generated by readers, the comments included herein do not reflect the views and opinions of Rigzone. All comments are subject to editorial review. Off-topic, inappropriate or insulting comments will be removed.