Motiva Plans Uber-like Digital Ordering for Wholesalers
by Matthew V. Veazey
|
Rigzone Staff
|
Friday, January 22, 2021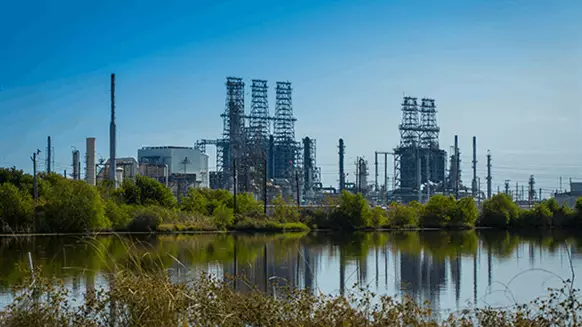 The Port Arthur Manufacturing Complex is North America's largest refinery. PHOTO SOURCE: Motiva
Saudi Aramco-owned refiner Motiva Enterprises reported Thursday that it has executed a technology deal with a fuel delivery and logistics firm to develop a "revolutionary" digital fuel ordering platform for its wholesale customers.
"Our vision is to create our own version of Uber for the fuel delivery business," Bill Spurgeon, Motiva executive vice president of marketing and sales, said of the refiner's agreement with The NOW Network. "We are partnering with The NOW Network to develop an innovative digital solution which will vastly improve our customer experience by fundamentally transforming the way fuel is ordered."
According to a written statement from Motiva, the ride sharing app-inspired fuel ordering platform will yield more effective terminal load balancing and cost savings by increasing supply chain optimization. The company added the technology's "tangible benefits" for wholesalers and carriers will include:
Fuel ordering with a single loading app that enables customers to track load delivery from terminal to station
Better visibility and logistics planning
Streamlined invoice reconciliation processes that reduce costs
Decreasing carrier wait times and bottlenecks at terminals
Restricting drivers from selecting incorrect product, leading to reduced delivery errors
Using load tracking to reduce supply disruptions and improve product quality assurance.
"Our aim is to develop a new ordering platform which delivers measurable value to our customers and other supply chain partners by increasing transparency and optimizing efficiencies," said Spurgeon.
Motiva noted that it plans to eventually link its entire retail supply chain, from terminals to end users, via the new digital fuel ordering platform. It contends the platform will make the product fulfillment process "more proactive and predictive." Platform development began this month, the company added.
"We believe The NOW Network has created an industry-leading platform that fundamentally changes how the energy supply chain does business," remarked Sam Simon, founder, chairman and owner of NOW.
Motiva stated that it anticipates piloting the system with limited wholesalers and carriers before embarking on a broad rollout later this year.
Houston-based Motiva owns and operates North America's largest refinery, the 630,000-barrel-per-day Port Arthur Manufacturing Complex in Port Arthur, Texas. It also markets petroleum products through more than 5,000 retail outlets via license agreements with Shell (NYSE: RDS.A) and Phillips 66 (NYSE: PSX).
To contact the author, email mveazey@rigzone.com.
Generated by readers, the comments included herein do not reflect the views and opinions of Rigzone. All comments are subject to editorial review. Off-topic, inappropriate or insulting comments will be removed.
MORE FROM THIS AUTHOR
Matthew V. Veazey
Senior Editor | Rigzone