Most US Offshore Resources Not Up for Grabs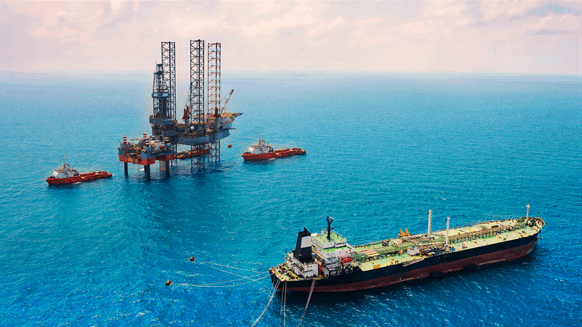 94 percent of U.S. offshore resources are not available for investment.
Ninety-four percent of the United States' offshore resources are not available for investment.
That's what Eric Oswald, vice president for the Americas at ExxonMobil, revealed during a presentation at the Offshore Technology Conference in Houston, Texas, on Wednesday.
"You guys know how much of the U.S. offshore is available for investment? … Six percent. Ninety-four percent of our nation's resources offshore … are not available for us to invest in," Oswald told delegates attending the presentation.
"Who's losing there? I mean it's the country, right? It's a huge amount of potential lost there … That's an astonishing number," he added.
According to a Bureau of Ocean Energy Management fact sheet (BOEM), U.S. Outer Continental Shelf (OCS) production accounts for about 18 percent of domestic crude oil and four percent of domestic natural gas supply. In fiscal year 2016, federal leasing revenues for the OCS were approximately $2.8 billion, the fact sheet highlighted.
The mission of the BOEM is to manage development of U.S. OCS energy and mineral resources in an environmentally and economically responsible way, according to the organization's website.
Oswald has worked for ExxonMobil for almost a decade, according to his LinkedIn page. He started as an exploration manager in Europe in 2009, before becoming vice president of business development and exploration in 2011. He took on his current role in 2014.
Generated by readers, the comments included herein do not reflect the views and opinions of Rigzone. All comments are subject to editorial review. Off-topic, inappropriate or insulting comments will be removed.