Mississippi River LNG Project Would Link to Appalachia, Midcontinent
|
Wednesday, September 26, 2018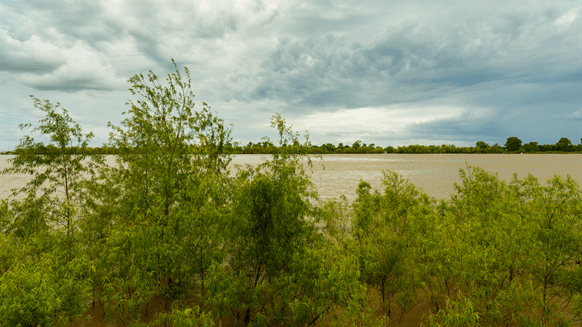 Pointe LNG has asked FERC to begin pre-filing review for an LNG project downriver from New Orleans.
New Orleans-based Pointe LNG, LLC reported Monday that it has asked the Federal Energy Regulatory Commission (FERC) to begin pre-filing review for its proposed liquefied natural gas (LNG) liquefaction and export facility in Plaquemines Parish, La., on the east bank of the Mississippi River.
"We are pleased to have completed this important step in the permitting process," James Lindsay, Pointe LNG's co-founder said in a prepared statement. "Due to the site's location on the east bank of the Mississippi River, we have exceptional access to natural gas pipeline capacity which provides access to significant gas supply basins including the Marcellus, Stack & Scoop and Haynesville with minimal pipeline construction requirements."
The facility, which would be located approximately two miles south of the community of Pointe-a-la-Hache downriver from New Orleans, would initially boast 6 million tons per annum (mtpa) of LNG export capacity, according to the company. Its design incorporates three 2-mtpa modular trains using CHART "IPSMR+" liquefaction technology, and FERC in 2014 reviewed much of the site in conjunction with a previously proposed LNG export terminal project, the company added.
"Once permitting and final investment decision is reached, our facility will provide invaluable economic benefits to the region, and enhance Louisiana's position as a vital supplier to the world's energy markets," Lindsay stated.
Pointe LNG's website touts the project's 600-acre site, with 6,500 linear feet of river frontage with an existing 65-foot water depth, as a favorable location compared to competing greenfield LNG facilities. According to the company, the site:
has shown no significant environmental impacts, based on a previous FERC filing
is located at a point in the river that never needs dredging given natural scouring so that the project's marine terminal will be able to moor gas carriers up to 175,000 cubic meters (approximately 3.7 billion cubic feet) with a hull shape similar to 100,000-ton Aframax crude carriers
enjoys access to existing natural gas pipeline infrastructure on the Tennessee Gas Pipeline and Southern Natural Gas pipeline to receive deliveries from Marcellus, Utica, Haynesville, STACK and SCOOP producers
Venture Global has proposed its own liquefaction project in Plaquemines Parish on the west bank of the Mississippi.
Pending various financing and regulatory milestones as well as reaching a final investment decision, Pointe LNG stated that construction could start in First Quarter 2021 and operations could begin four years later.
Generated by readers, the comments included herein do not reflect the views and opinions of Rigzone. All comments are subject to editorial review. Off-topic, inappropriate or insulting comments will be removed.