Mexico's CNH President Turns in Resignation
|
Wednesday, November 14, 2018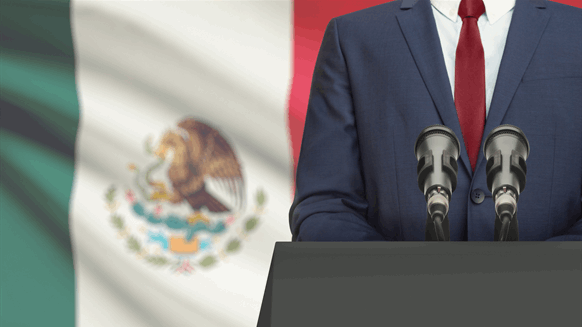 Juan Carlos Zepeda Molina, president of the National Hydrocarbons Commission of Mexico will leave the office in December.
Juan Carlos Zepeda Molina, president of the National Hydrocarbons Commission (CNH), has turned in his resignation, multiple news outlets reported Wednesday.
Zepeda Molina's term is set to end in May 2019, but he will depart office in December.
In a letter addressed to the public and published on El Financiero's website, Zepeda Molina said he has taken the decision to finish his administration as the head of the CNH as of December 2018.
He thanked his colleagues as well as the entire team at CNH for the work they've done.
"In conjunction with the Secretaries of Energy, Finance and Economy, as well as the ASEA and the Mexican Petroleum Fund, CNH has been instrumental in the development of a new hydrocarbons exploration and extraction industry. In Mexico, 74 oil companies of 20 nationalities are already operating, of which 36 are new Mexican companies," Zepeda Molina states in the letter.
He goes on to say that to date, CNH has granted new contractors approval for the drilling of 23 exploration wells in 2019, a 65 percent increase from the time between 2010 and 2013.
"For my part, from 2019 I will join a capital funds management company focused on the development of projects in the infrastructure and energy sectors," he said. "I must emphasize that this company has no economic interest in the activities of exploration and extraction of hydrocarbons, activities regulated by the CNH."
Zepeda Molina ends the letter by stating he accepts the invitation of Engineer Rocio Nahle (who will be the next Secretary of Energy) to remain as an external advisor to the agency.
"As a professional, my first obligation has been and will continue to be with Mexico."
Generated by readers, the comments included herein do not reflect the views and opinions of Rigzone. All comments are subject to editorial review. Off-topic, inappropriate or insulting comments will be removed.