Metric Shows Expanding Oil Market Supply
|
Friday, January 10, 2020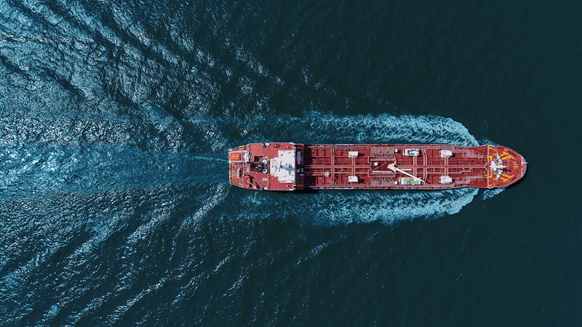 Supplies to the global oil market have risen for three consecutive weeks, according to EIU.
Despite recent escalating tensions between the United States and Iran that could affect crude oil production, supplies to the global oil market have expanded for three consecutive weeks.
That is the conclusion of The Economist Intelligence Unit (EIU) via its Oil Adequacy Index, which each week gauges the net change in oil supply from OPEC, Russia and the U.S. and in global oil consumption. According to EIU, an index value greater than 50 means the market's oil supply has increased from the previous week and a value less 50 means it has tightened. A value of 50 reflects no change to the market.
For the week of Jan. 3 EIU reported an index of 56.2, showing relatively less robust growth than the 57.5 for the week of Dec. 27. The metric was at 53 for the week of Dec. 20 – a dramatic turnaround from the 40.9 and 40.6 figures from the weeks of Dec. 13 and Dec. 6, respectively.
"Seaborne crude oil exports dropped from both Iraq – 11 percent – and Iran – 12 percent – this week," EIU Global Economist Cailin Birch said in a written statement emailed to Rigzone. "This is unlikely to be a result of recent U.S.-Iran tensions. Iraq's exports have eased back after a big increase the previous week, and Iran's export volumes have been uncharacteristically volatile in recent months."
To be sure, Birch acknowledged that risks to oil production and prices have gone up with the spike in tensions.
"While neither Iran nor the U.S. wants to engage in a direct conflict, there is a high risk that a policy miscalculation could accidentally lead them into one," she said.
Birch also pointed out that collective seaborne crude oil exports from OPEC countries rose by 5.5 percent week-on-week. Russia posted a 12.2-percent increase for the period, she added.
"That said, the volume of weekly oil exports remains below the levels seen in mid-2019, and OPEC producers continue to exercise restraint," Birch noted.
Birch also observed that U.S. oil production has begun to level off after a "remarkable growth streak" last year. She pointed out that oilfield services firm Baker Hughes Co. reported the number of active oil rigs fell to 670 in the first week of January – down by nearly 25 percent year from the same period in 2019.
"U.S. companies reined in their operations in the second half of 2019 in order to maximize profitability and pay down large stocks of debt," Birch said. "The U.S. is likely to have hit its peak production level in the current oil price cycle."
To contact the author, email mveazey@rigzone.com.
Generated by readers, the comments included herein do not reflect the views and opinions of Rigzone. All comments are subject to editorial review. Off-topic, inappropriate or insulting comments will be removed.