Merger And Acquisition Deals Return To Pre-Covid Levels In 2021
|
Monday, January 24, 2022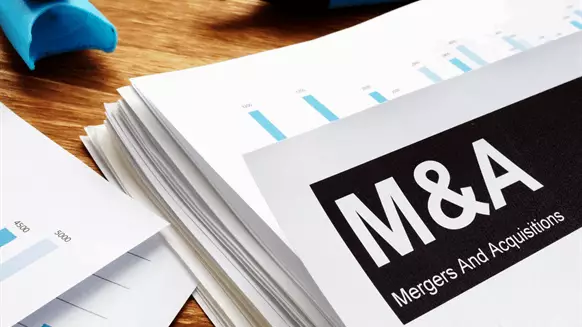 Global upstream M&A deals rebounded to pre-Covid-19 levels in 2021, reaching a total of $181 billion, a 70 percent increase over 2020.
In total, public independents acquired around 34 billion boe of resources in 2021 and sold approximately 21 billion boe, resulting in a net resource growth of about 13 billion boe for public independents.
Among public companies, the majors were the most aggressive in divesting resources in 2021, reducing their collective resources by about 5.5 billion boe on a net basis.
The largest inorganic resource reduction among majors was made by Shell, which divested nearly 3 billion boe in North America, 500 million boe in Africa, and 200 million boe in Asia. In total, Shell sold around 3.3 billion boe net for more than $11 billion in net proceeds in 2021.
ExxonMobil – the major with the second-largest inorganic resource reduction in 2021 – divested net resources of nearly 1 billion boe for a net amount of about $3.8 billion, mainly through sales in Europe and Asia.
Public independents spent more than 75 percent of the segment's acquisitions costs on acquiring assets from other public players, including majors, to which around 10 percent of the total amount spent on upstream acquisitions was paid. Public companies acquired assets worth $125 billion and sold assets for about $114 billion. Private companies in total acquired assets for $45 billion and sold assets for around $46 billion.
Looking ahead
The deal pipeline is robust, and the upstream M&A market looks set to continue to strengthen, with deals in the U.S. likely to remain a crucial driver of the global deal value. Large sales in other regions may also materialize in 2022, particularly if majors continue to streamline their portfolios.
While resources under development and production can receive high values in the current environment, buyers appear to be more cautious about discovered resources. Without larger changes in the macroeconomic environment, this discrepancy could persist.
However, a further steady increase in valuations for producing and under development resources appears unlikely, judging by historical values.
1
2
View Full Article
What do you think? We'd love to hear from you, join the conversation on the Rigzone Energy Network.

The Rigzone Energy Network is a new social experience created for you and all energy professionals to Speak Up about our industry, share knowledge, connect with peers and industry insiders and engage in a professional community that will empower your career in energy.