Meet Shell's New CEO
|
Tuesday, January 03, 2023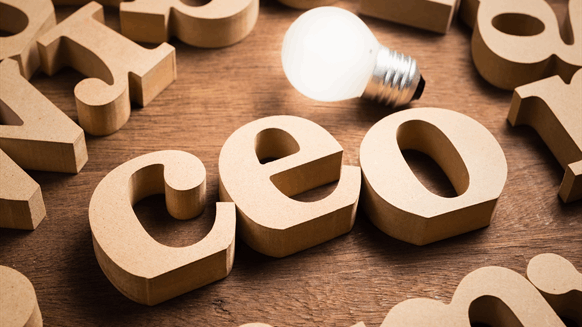 Wael Sawan has officially become Shell's new chief executive officer.
Wael Sawan has officially become Shell's new chief executive officer, succeeding Ben van Beurden, who had held the post since January 1, 2014.
In an in-house interview posted on Shell's website, which asked the new company head how he felt about taking on the challenge of being Shell CEO, Sawan said he was "incredibly excited".
"But, I have to admit, also sometimes daunted by the huge challenges that are out there. I take comfort in the fact that we do have a strong strategy. We do have brilliant people," he added in the interview.
When asked in the interview what he thought the company's biggest priorities will be in the near future, Sawan said, "clarity of strategy, clarity of intent and prioritizing to be able to achieve the outcomes we need to achieve".
"When we focus as a company, we are unstoppable. I think, secondly, it's about continuing to be bold, continuing to be innovative, continuing to challenge the paradigms that are out there," he added.
"And thirdly, in my mind, it's performance, performance, performance. It's performance, in terms of keeping our people safe, it's performance, in terms of how we drive value in the organization every single day. We will earn our right to be able to grow through the energy transition, by the performance we put in," Sawan continued.
Asked in the interview what the best advice he'd received about his new role was, Sawan said, "come in as if you've never been in the company, which is tough for somebody who's been in the company for 25 years".
"But I think the advice there is open your mind as to what's possible and don't be defined by what's available. Secondly, be connected to the people of the organization. A company is not about the leadership of the company. A company is about the heart and soul of the company. And that's the, in our case, the 80,000 people who make Shell what it is today," he added.
Asked if he was optimistic about the energy transition in the interview, Sawan said, "absolutely".
"It won't come without challenges, that I recognize. But the opportunity to be able to rewire the entire energy system towards lower carbon, under our watch? What a fantastic opportunity," he added.
"I wouldn't want to be anywhere else other than in this sector, and specifically in this company, at this point in time," Sawan continued.
Back in September, Shell announced van Beurden would step down at the end of 2022 and revealed that it had named a new CEO, Sawan, effective January 1, 2023. Shell outlined that van Beurden would continue working as an adviser to the board until June 30, 2023, after which he will leave the group.
Van Beurden had a 39-year career with Shell. He was previously Downstream Director from January to September 2013 and Executive Vice President of Chemicals from 2006 to 2012. Sawan was previously Shell's Director of Integrated Gas, Renewables and Energy Solutions. He has also held the role of Director of Upstream at Shell, and has worked in Europe, Africa, Asia and the Americas during his 25-year Shell career.
In a separate in-house interview published by Shell recently, van Beurden revealed what he'll get up to after leaving Shell.
To contact the author, email andreas.exarheas@rigzone.com
What do you think? We'd love to hear from you, join the conversation on the Rigzone Energy Network.

The Rigzone Energy Network is a new social experience created for you and all energy professionals to Speak Up about our industry, share knowledge, connect with peers and industry insiders and engage in a professional community that will empower your career in energy.