McDermott to Sell Storage Tank and Pipe Businesses
|
Wednesday, October 31, 2018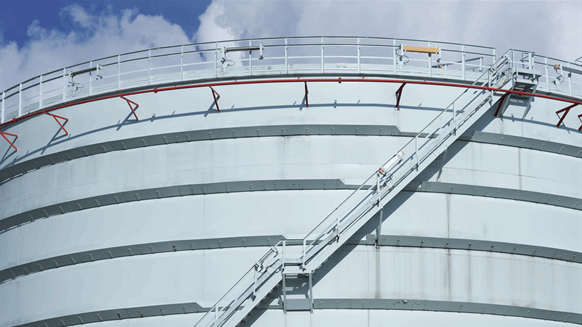 McDermott plans to divest its storage tank business and US pipe fabrication business for more than $1 billion.
McDermott International, Inc. plans to divest its storage tank business and U.S. pipe fabrication business, the company announced Oct. 30.
McDermott plans to sell the businesses separately and hopes to make more than $1 billion. Proceeds will be used to pay down debt.
The decision to sell the businesses comes after McDermott's strategic review of its portfolio as part of the company's integration with CB&I in May. According to McDermott, the businesses are no longer vital to the company's long-term objectives.
"These operations continue to perform well and offer competitive differentiation on a standalone basis in their respective markets, particularly global LNG and U.S. petrochemicals," David Dickson, McDermott's CEO, said in a company statement. "The tank business in particular is known as a world leader in its served markets. Our intent would be to seek the kinds of owners who would value the significant long-term growth potential of each business and who would thus provide attractive prospects for employees and customers."
The two businesses had combined 2017 revenues of about $1.5 billion, 2017 backlog of about $1.4 billion and about 5,350 employees.
Generated by readers, the comments included herein do not reflect the views and opinions of Rigzone. All comments are subject to editorial review. Off-topic, inappropriate or insulting comments will be removed.