McDermott May Sell Lummus
|
Friday, September 20, 2019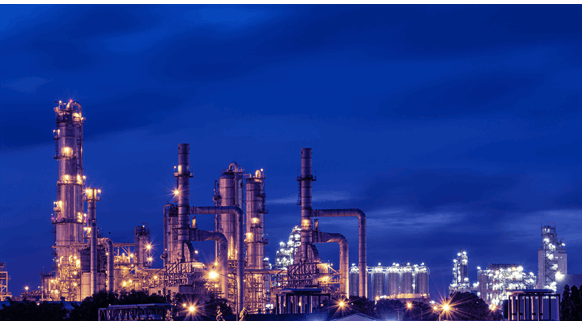 McDermott is considering selling all or part of its Lummus Technology business.
McDermott International, Inc. reported Friday that it has received "unsolicited approaches" exceeding $2.5 billion to acquire all or part of Lummus Technology and that it is "exploring strategic alternatives" for the business as a result.
The announcement comes two days after McDermott's stock price plunged following a Wall Street Journal report that the firm had hired the turnaround consultant AlixPartners LLP to aid in improving its cash flow. McDermott subsequently confirmed that it was "taking positive and proactive measures … intended to improve its capital structure and the long-term health of its balance sheet."
McDermott's stock price closed at $1.58 per share on Thursday. At press time Friday, McDermott shares had rebounded dramatically to well over $2 per share following the Lummus announcement. Within the past year, the company's share price peaked at $19.27 on Sept. 21, 2018.
Lummus licenses proprietary petrochemicals, refining, gasification and gas processing technologies and holds approximately 3,100 patents and patent applications, according to McDermott. An information sheet on McDermott's website also states that Lummus supplies catalysts, equipment and related engineering services and employs more than 850 technology staff across five offices in four countries.
"Lummus is an excellent business, with incredibly impressive employees, that has earned a reputation for expertise, innovation and reliability in the refining and petrochemical industries," David Dickson, McDermott's president and CEO, said in a written statement emailed Friday morning to Rigzone. "The process of exploring strategic alternatives is part of our ongoing efforts intended to improve McDermott's capital structure, and we plan to use the proceeds from any transaction involving Lummus Technology to strengthen our balance sheet. While Lummus is an important business within McDermott, we have decided to undertake a process to fully realize its strategic and financial value."
McDermott also stated that it has retained the investment bank Evercore as the lead advisor on the Lummus strategic alternatives process. On a separate front, the company added that its previously announced processes to divest the remainder of its pipe fabrication and industrial storage tank businesses are ongoing.
To contact the author, email mveazey@rigzone.com.
Generated by readers, the comments included herein do not reflect the views and opinions of Rigzone. All comments are subject to editorial review. Off-topic, inappropriate or insulting comments will be removed.