Matador Resources Company Announces $1.6B+ Deal
|
Thursday, January 26, 2023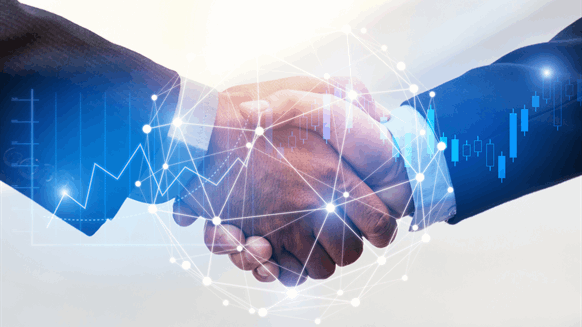 The deal is expected to close early in the second quarter of 2023.
Matador Resources Company (NYSE: MTDR) has announced that a wholly owned subsidiary of the business has entered into a definitive agreement to acquire Advance Energy Partners Holdings, LLC, which is a portfolio company of EnCap Investments L.P.
The consideration for the transaction will consist of an initial cash payment of $1.6 billion, subject to customary closing adjustments, plus additional cash consideration of $7.5 million for each month during 2023 in which the average oil price, as defined in the securities purchase agreement, exceeds $85 per barrel, Matador revealed.
Matador's Advance deal - which is said to include certain oil and natural gas producing properties and undeveloped acreage located in Lea County, New Mexico and Ward County, Texas - is subject to customary closing conditions and is expected to close early in the second quarter of 2023.
Estimated production, in the first quarter of 2023, of assets included in the deal is between 24,500 to 25,500 barrels of oil and natural gas equivalent, Matador highlighted. The company estimates total proved oil and natural gas reserves associated with the properties of approximately 106.4 million barrels of oil equivalent, as of December 31, 2022.
The deal includes approximately 18,500 net acres in the core of the northern Delaware Basin, Matador noted, adding that most of this is strategically located in its Ranger asset area in Lea County, New Mexico, near Matador's existing properties. According to Matador, 406 gross horizontal locations have been identified within the properties for future drilling.
"Matador is very excited by this strategic bolt-on opportunity as well as the opportunity to work with Advance and EnCap," Joseph Wm. Foran, Matador's Founder, Chairman and CEO, said in a company statement.
"We view this transaction as a unique value-creating opportunity for Matador and its shareholders. We evaluated this transaction based on rock quality, the strong existing production and cash flow profile, the potential reserves additions, the high-quality inventory, the available midstream opportunities and the strategic fit within our existing portfolio of properties," he added.
"We intend to fund the Advance transaction with a combination of cash on hand, free cash flow prior to closing and borrowings under our credit agreement, under which we expect to increase our elected commitment in connection with this transaction. Importantly, this acquisition should not significantly impact Matador's leverage profile, as we expect to maintain a pro forma leverage ratio below 1.0x throughout 2023," Foran went on to state.
In the statement, Foran noted that the company has carefully managed and strengthened its balance sheet over time in order to be in a position for a "special opportunity like this".
"The specific location and quality of these select assets, the strong existing cash flow, the multi-pay potential, the cost savings associated with developing these assets via longer laterals on multi-well pads with centralized facilities, the midstream synergies with Pronto and the held-by-production status of the acreage were key features that attracted us to this unique opportunity and should significantly enhance our already strong Delaware Basin portfolio," he said.
"This acquisition also provides us with increased operational scale in the Delaware Basin, which we expect will improve our overall rates of return and unit-of-production costs," Foran added.
A Sensible Bolt On
In a statement sent to Rigzone, Enverus Director Andrew Dittmar said the Matador Advance deal looks to be a sensible bolt-on in the core Delaware for Matador at multiples slightly accretive to its trading numbers.
"At the same time, the company was able to add a significant runway of high-quality locations that are immediately competitive in its portfolio for drilling capital. While not super cheap at about $25,000/acre, the deal prices in line with other recent M&A for core assets like Diamondback Energy's buys in the Midland Basin in late-2022," Dittmar said in the statement.
"The value of acreage and undeveloped inventory has trended significantly higher during the last six months, even as non-core assets have continued to trade at fairly reasonable prices. Matador is fortunate that the company has a higher valuation on its stock than most SMID-cap peers and has retained cash to make an acquisition like this one," he added.
"Like some of the other recent buyers, it has also won the trust of investors with a successful track record on deals," he continued.
Dittmar noted in the statement that Advance was another of the major portfolio companies of EnCap that the company was looking to monetize as it came to the end of its investment timeline.
"Given the value paid for the undeveloped assets, this transaction definitely looks like a win for EnCap as well," Dittmar said.
"Private equity companies are likely to continue to make up the bulk of sellers as they take advantage of public companies' need for inventory and strong commodity prices as an opportunity to exit. That has winnowed the participation of private equity as asset owners, with the pace of sales by these companies not nearly being matched by new acquisitions," he added.
"With companies continuing to be highly selective on what assets they add, the core Permian, Eagle Ford, and other areas of similar quality are likely to make up the bulk of deal activity. While we believe ultimately SMID-cap operators that need inventory will have to look at tier two or three opportunities, the market does not appear to be there yet, and public companies are interested in just the highest quality inventory," Dittmar continued.
To contact the author, email andreas.exarheas@rigzone.com
Generated by readers, the comments included herein do not reflect the views and opinions of Rigzone. All comments are subject to editorial review. Off-topic, inappropriate or insulting comments will be removed.