Market Will Tighten Up Again into 1Q
|
Thursday, November 29, 2018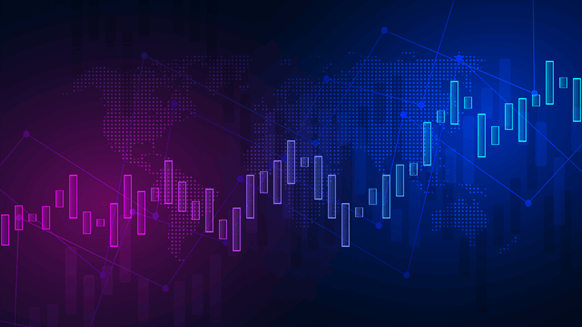 UBS Wealth Management believes the market will tighten up again into the first quarter of next year.
UBS Wealth Management believes the market will tighten up again into the first quarter of next year, Wayne Gordon - the company's executive director of commodities, rates and FX - has revealed in a television interview with Bloomberg.
"Overall demand is very strong. China imports of oil have been very strong. So, globally demand continues to run hot, people are buying more oil because it is cheap at these levels and so consequently we think the market tightens up again into the first quarter," Gordon told Bloomberg in the interview on Wednesday.
This tightening would see prices go back, in Brent terms, to "above the $70 towards the $80 mark," Gordon added in the interview.
The UBS Wealth Management representative told Bloomberg that the price rout "came at a point when prices had been fueled higher by speculative positioning."
"Speculative positioning was very high in the crude market leading into a couple of key things, such as Donald Trump handing out waivers for some people RE Iranian crude over the next three to six months," Gordon added.
"Not only that but U.S. production surprised us to the upside, but nonetheless they're still largely constrained by logistical transfer of oil from production to hubs," Gordon continued.
Gordon is described on a UBS website as a "key speaker in communicating the UBS house view across industry conferences and the media." UBS describes itself as the world's leading wealth manager.
Earlier this month, Tamar Essner, energy director at Nasdaq IR Intelligence, said in a television interview with Bloomberg that she thought the market was overreacting.
"Oil markets tend to easily overshoot to both the upside and to the downside," Essner told Bloomberg in a Nov. 14 interview.
"I think that there are a lot of traders in the market that are algorithmically oriented and they're linked to factors that are agnostic to the fundamentals of oil. They're linked to the currency market, the stock market and a lot of things that make this a psychological reaction prompted more so than the abundance of physical supplies," Essner added.
Generated by readers, the comments included herein do not reflect the views and opinions of Rigzone. All comments are subject to editorial review. Off-topic, inappropriate or insulting comments will be removed.