Marathon Petroleum in $9B Deal to Merge Midstream Units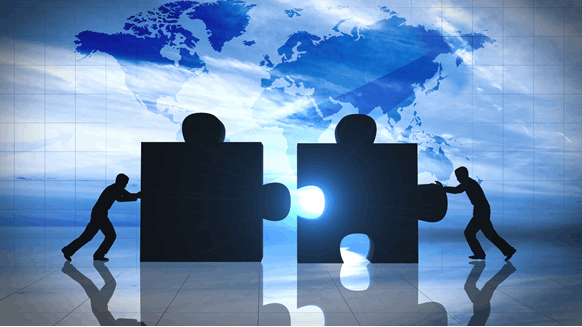 Marathon Petroleum plans to merge its two midstream businesses, MPLX and Andeavor Logistics, in a deal worth $9 billion.
Marathon Petroleum Corp. (MPC) has agreed to merge its two midstream businesses, MPLX LP and Andeavor Logistics LP (ANDX), in a deal worth $9 billion, the company announced Wednesday.
The definitive merger of Marathon's two master limited partnerships involves MPLX acquiring ANDX in a unit-for-unit transaction at a blended exchange ratio of 1.07x. It would give ANDX public unitholders 1.135x MPLX common units for each ADNX common unit held and MPC would receive 1.0328x MPLX common units for each ANDX common unit held.
This announcement comes after Ohio-based oil refiner MPC agreed it would acquire rival oil refiner Andeavor for $23.3 billion in April 2018.
"This transaction simplifies our MLPs into a single listed entity and creates a leading, large-scale, diversified midstream company anchored by fee-based cash flows," MPC CEO Gary Heminger said in a company statement. "This transaction is projected to be immediately accretive to MPLX unitholders on distributable cash flow, demonstrating MPC's commitment to positioning its midstream business for long-term success. We are confident about the midstream growth and value-creation opportunities that exist across this combined platform in the best basins in the U.S."
The merger will enhance commercial opportunities building on MPLX's strong presence in the Marcellus and deepening the presence in the Permian.
MPLX president Mike Hennigan will remain president of the combined entity and lead all midstream activities.
The transaction is expected to close second half of 2019.
Generated by readers, the comments included herein do not reflect the views and opinions of Rigzone. All comments are subject to editorial review. Off-topic, inappropriate or insulting comments will be removed.