Marathon Oil Profit Dips amid Lower Prices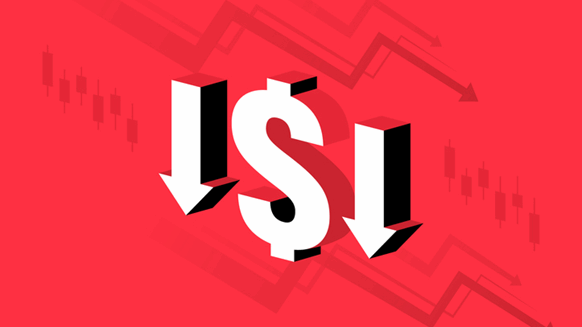 Marathon Oil reported $417 million in net income for the first quarter.
Image by Petro Bevz via iStock
Marathon Oil Corp. reported Wednesday $417 million in net income, down both sequentially and year on year as energy prices dropped.
It produced 396,000 barrels of oil equivalent per day (boed), from 333,000 boed in the prior quarter and 345,000 boed in the first quarter of 2022. But oil output rose against both reference quarters, to 186,000 barrels per day in January-March 2023.
However as prices fell after a surge last year attributed to the Russia-Ukraine war, Marathon Oil's earnings in the 2023 opening quarter weakened from $1.304 billion in the corresponding 2022 period and $525 million in October-December 2022.
In the USA, it sold petroleum and condensates at $74.69 a barrel, from $94.43 in January-March 2022. Its natural gas liquids (NGLs) sold at $24.27 per barrel, down from $37.31 by year-ago comparison. Marathon Oil sold natural gas at $2.95 per thousand cubic feet in January-March 2023, nearly half the $4.79 realized in the first quarter of 2022.
Marathon Oil's realized prices in its international market posted a milder decline for crude oil and condensate, to $ 58.57 per barrel from $59.63 in January-March 2022. NGLs and natural gas stagnated.
Marathon Oil's profit was consistent with that of oil majors in the year's opening quarter, with the likes of Chevron Corp. ($6.574 billion), ExxonMobil Corp. ($11.43 billion) and TotalEnergies SE ($5.6 billion) seeing earnings surge despite lower commodity prices.
Profiting $0.66 per diluted share in the first quarter, Marathon Oil said it is on track to meet this year's target of a minimum return of 40% of cash flow from operating activities to equity investors.
"Since significantly increasing return of capital to equity investors in fourth quarter 2021 under its current Return of Capital Framework, Marathon Oil has returned $4.3 billion to shareholders, including $3.9 billion of share repurchases that have reduced outstanding share count by 22%, contributing to significant growth in all per share metrics", it said.
Marathon Oil traded lower Wednesday despite beating Zacks Consensus Estimate of $0.57 earnings per share. It closed 2.07 percent lower at $22.27 on the New York Stock Exchange.
It made no changes to its production and earnings forecast for the year.
"The 2023 program is expected to deliver $2.6 billion of adjusted FCF [free cash flow] at a reinvestment rate of approximately 40%, assuming $80/bbl WTI [West Texas Intermediate], $3.00/MMBtu [million British thermal units] Henry Hub, and $20/MMBtu TTF [Title Transfer Facility]", Marathon Oil said in its guidance report published February 15.
"Marathon Oil expects to deliver maintenance-level total Company oil production of 190,000 net bopd [barrels of oil per day] at the midpoint of its 2023 guidance range. Total Company oil-equivalent production is expected to be 395,000 net boed at the midpoint of guidance, inclusive of downtime associated with a planned second quarter E.G. turnaround".
To contact the author, email jov.onsat@rigzone.com
What do you think? We'd love to hear from you, join the conversation on the Rigzone Energy Network.

The Rigzone Energy Network is a new social experience created for you and all energy professionals to Speak Up about our industry, share knowledge, connect with peers and industry insiders and engage in a professional community that will empower your career in energy.