Manufacturers Seek Broader FERC Pipeline Authority
|
Wednesday, January 22, 2020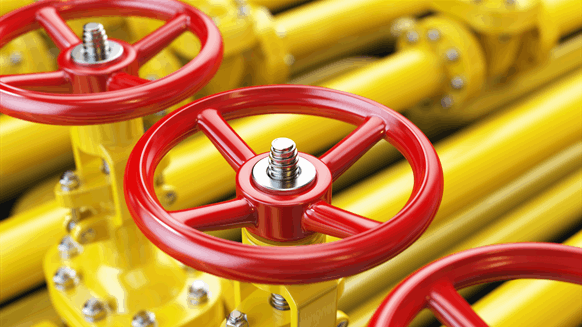 A trade group representing US manufacturers is urging Congress to grant FERC authority to oversee the reliability of interstate gas pipeline capacity.
A trade group that represents U.S. manufacturers is urging Congress to grant the Federal Energy Regulatory Commission (FERC) authority to oversee the reliability of interstate natural gas pipeline capacity.
"Unlike the electricity market where Congress granted the North American Electric Reliability Corporation (NERC) nationwide reliability oversight, there is no federal agency with natural gas pipeline capacity reliability oversight," Paul N. Cicio, president of the Industrial Energy Consumers of America (IECA), commented in a written statement emailed to Rigzone Wednesday.
IECA publicized a letter that it addressed to bipartisan House and Senate committee leaders calling for FERC to obtain the power to ensure interstate gas pipeline capacity reliability.
"It is vital to know that there is sufficient natural gas pipeline capacity to serve increasing domestic and export demand, especially at peak winter and summer demand, and with consideration to aging pipelines and replacement," Cicio noted.
In IECA's letter Cicio points out that manufacturers "are forced to cut back or stop manufacturing operations" if pipeline capacity is inadequate. He added that such a scenario can lead to millions of dollars in additional costs to manufacturers, potentially resulting in the closure of facilities and job losses.
As Rigzone reported last month, IECA has formally declared its opposition to export applications for four Gulf Coast liquefied natural gas (LNG) projects. At the time, the organization asserted that LNG exports would reduce nearly 10 billion cubic feet per day of available pipeline capacity by the end of 2019. In IECA's statement Wednesday, Cicio remarked that less pipeline capacity is available for domestic consumers than previously thought.
"Export volumes decrease available pipeline capacity for the domestic market because the exported natural gas is going offshore to supply other countries, not U.S. consumers," Cicio commented. "Exporters have locked up long-term pipeline capacity contracts, capacity that is now no longer available to domestic consumers for years to come. Insufficient pipeline capacity is already a problem regionally and pipelines are getting more difficult to build and are taking longer to place into service."
When contacted by Rigzone, a spokesperson for the Interstate Natural Gas Association of America (INGAA), noted that the U.S. – as the world's largest natural gas producer – will need ongoing investments to build out its critical energy infrastructure in order to retain its leadership status.
"Our member companies transport natural gas in a safe, reliable way to local gas distribution companies, power plants, industrial users and to points where natural gas is exported via pipeline or ocean tanker," the INGAA spokesperson stated. "With continued investments in energy infrastructure, our members will seriously consider expanding to accommodate additional shippers that are willing to enter long-term contracts."
To contact the author, email mveazey@rigzone.com.
Generated by readers, the comments included herein do not reflect the views and opinions of Rigzone. All comments are subject to editorial review. Off-topic, inappropriate or insulting comments will be removed.