Majors Driving Rise in Global Discoveries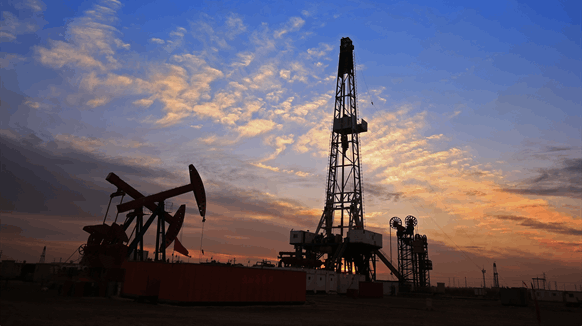 If the rest of 2019 continues at a similar pace, this year will be on track to exceed last year's discovered resources by 30 percent.
Oil and gas exploration is off to an explosive start in 2019, with such majors as BP, Eni and Exxon Mobil taking a bigger bite of the conventional resources discovered in the first quarter, according to a new report by Norwegian research firm Rystad Energy.
At the end of the first quarter global discoveries of conventional resources reached 3.2 billion barrels of oil equivalent (boe). Most of the gains were recorded in February, announcing some 2.2 billion barrels of newly discovered resources – the best monthly total on record since August 2015.
The six largest discoveries by the oil majors each exceeded 150 million boe, and the top three could even hold more than 300 million boe apiece.
American major ExxonMobil was the most successful, with three significant offshore discoveries accounting for over 38 percent of total discovered volumes in the first quarter of 2019. With discoveries made offshore of Cyprus with 700 million barrels of oil equivalent in the Eastern Mediterranean and off of Guyana in South America with more than 5 billion oil-equivalent barrels.
Apart from Exxon Mobil, the other top discoveries were made by Paris-based oil major Total, with its Brulpadda find estimated to have a potential 1 billion barrels of "wet" gas off the coast of South Africa.
Spanish-based Repsol's South Sumatran seas find has preliminary estimates of at least 2 trillian cubic feet of recoverable resources, making it the largest such find in Indonesia for 18 years.
And in Britain's North Sea China's CNOOC, in a partnership with Total, made an offshore find equivalent to 250 million barrels of oil.
"If the rest of 2019 continues at a similar pace, this year will be on track to exceed last year's discovered resources by 30 percent," says Taiyab Zain Shariff, Upstream Analyst at Rystad Energy.
Current trends
In fact, if current global trends in substantial new finds continue, it is very likely that another 35 high impact exploration wells will be drilled this year, both onshore and offshore.
Media reports suggest that there are three such highly prospective wells are already underway. The first is the Shell-operated Peroba well, off Brazil, with pre-drill prospective resource estimates of 5.3 billion boe. The second is Eni's Kekra well in Pakistani waters, with pre-drill prospective resource estimates of 1.5 billion boe. And lastly, there is the Total-operated Etzil well off Mexico, with pre-drill prospective resource estimates of 2.7 billion boe.
"If these wells prove successful, 2019's interim discovered resources will be the largest since the downturn in 2014," Shariff remarked.
Market drivers
There are a number of reasons why the industry is being more successful at finding new discoveries.
In part, there is a partial recovery in prices since the oil price crash of 2014, plus improved profits caused by the introduction of new technologies and major cost-cutting efforts have all significantly improved cash flows, marking the return of the "super profit" for industry majors. For these players, 2019 could turn out to be another blockbuster year.
Amongst the new technologies being applied, is the increasing use of cloud computing to process and quickly analyze the megabytes of data collected in the exploration process. For instance, many of the oil majors like Britain's BP, French Total and Italy's Eni own their own supercomputers or rent spare computing capacity from such machines. The application of new technologies such as modulation to cut construction cost, plus Artificial Intelligence enabled robotics to reduce operations costs improves productivity.
1
2
View Full Article
Generated by readers, the comments included herein do not reflect the views and opinions of Rigzone. All comments are subject to editorial review. Off-topic, inappropriate or insulting comments will be removed.