Maersk Drilling, Maersk Supply Service Establishing JV Decom Company
|
Thursday, April 12, 2018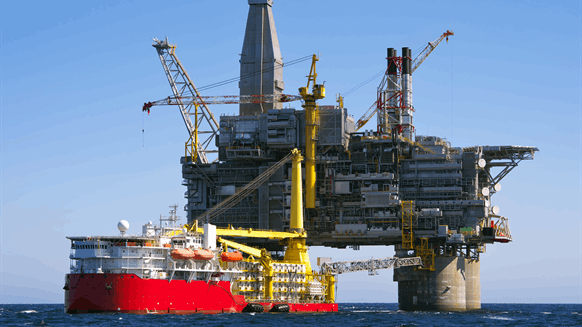 Maersk Drilling is establishing a 50:50 joint venture (JV) decommissioning company with Maersk Supply Service.
Maersk Drilling announced Thursday that it is establishing a 50:50 joint venture (JV) decommissioning company with Maersk Supply Service.
Both companies will invest an equal amount in the JV over the coming year, Maersk Drilling revealed, as well as provide assets to the JV through standard commercial conditions.
The JV will initially offer bundled solutions for up to 80 percent of the process required in decommissioning an oil field. These bundled solutions will, in addition to project management, cover work scopes such as the plugging and abandonment of wells, towage of floating units and removal of subsea infrastructure. In the longer term, the JV plans to provide the full end-to-end process of decommissioning.
Lars Banke has been appointed CEO of the JV, which will be headquartered at the Maersk Drilling and Maersk Supply Service joint headquarters in Denmark. Banke will join the company from Total in June.
Jens Klit Thomsen, currently head of decommissioning business development at Maersk Supply Service, has been appointed chief commercial officer. An individual corporate brand for the JV will be established in the coming months.

"With the growing need for decommissioning mature fields, governments and oil and gas operators are looking for experienced partners to manage and perform this challenging task," Jørn Madsen, CEO of Maersk Drilling, said in a company statement.
"By leveraging the strong track record of the two companies, as well as our complementary asset base and competencies, we can lower the risk and reduce the overall cost for the customers," Madsen added.
Generated by readers, the comments included herein do not reflect the views and opinions of Rigzone. All comments are subject to editorial review. Off-topic, inappropriate or insulting comments will be removed.