Machine Learning Has Potential to Transform Oil and Gas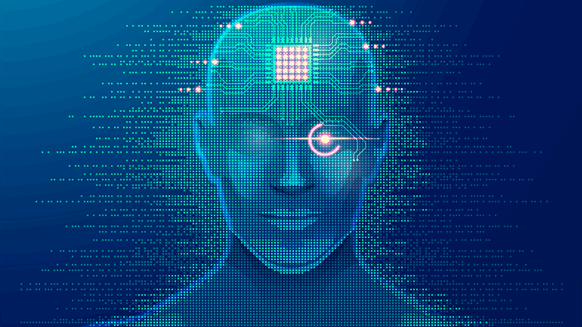 'Machine learning is a rapidly growing field in the oil and gas industry'.
Image by Jackie Niam via iStock
Machine learning has the potential to transform the oil and gas industry, according to data and analytics company GlobalData.
Overall, machine learning has the potential to improve efficiency, increase production, and reduce costs in the sector, GlobalData said in a statement sent to Rigzone, adding that the technology is a rapidly growing field in the oil and gas industry.
Highlighting some practical applications of machine learning in the sector, GlobalData outlined in the statement that it can be used to analyze seismic data, well logs, and other geologic data to identify potential oil and gas reservoirs. Machine learning algorithms are also capable of analyzing production data and identifying patterns that can be used to improve well performance, GlobalData noted.
"Machine learning is a rapidly growing field in the oil and gas industry and can potentially revolutionize how companies explore and produce oil and gas," Ravindra Puranik, an Oil and Gas Analyst at GlobalData, said in a company statement.
"It is largely used to automate repetitive tasks and support in seismic data interpretation and performance optimization of operational equipment," he added.
"The technology is also highly useful in predicting potential equipment failures, thereby preventing any untoward incidents and boosting operational safety," Puranik continued.
The GlobalData analyst said oil and gas companies have deployed machine learning algorithms to track performance across diverse assets, such as drilling rigs, pipelines, LNG facilities and refineries. The technology is also aiding companies in inventory management and supply chain optimization, according to Puranik.
"Moreover, a new use case is emerging for AI among the industry participants concerning carbon sequestration," Puranik said.
"Researchers at ExxonMobil, Equinor and others are using machine learning tools to study seismic data and narrow down potential sites for storage of captured carbon dioxide," he added.
"Machine learning has vast potential in the energy sector and will continue to find new applications to automate and optimize," Puranik went on to state.
In a chart, which was included in the statement sent to Rigzone and which spanned from 2019 to 2026, GlobalData projected that the artificial intelligence market would grow out to the end of the forecast period. The company showed in the chart that AI hardware, AI platforms, AI consulting and support services, and specialized AI applications would all grow out to 2026 and almost be worth a combined $140 billion. These sectors were worth well under $60 billion back in 2019, according to the chart.
Back in April, GlobalData highlighted AI in a report which identified the top 20 oil and gas themes for this year. In that report, the company noted that AI will make the industry more agile and highlighted that it had been used to gather and evaluate operational data and support decision-making concerning equipment monitoring, scheduling maintenance activities, and identifying areas for automation.
"In the midst of ESG, macroeconomic, and industry themes impacting the oil and gas industry, technology themes will continue to shape operational capabilities in this decade," Puranik said in a GlobalData statement accompanying the report.
"Timely and methodical investments in tech themes could provide competitive advantages for oil and gas players," he added.
In May last year, GlobalData noted in a statement posted on its website that digitalization - which it said involves the adoption of digital technologies such as AI, big data, cloud computing, cybersecurity, the Internet of Things, and robotics in day-to-day oil and gas operations - is enabling the industry to improve productivity and profitability by streamlining operations and cutting costs.
"The adoption of digital technologies in the oil and gas industry has been previously hindered by the shortage of skilled technicians, concerns over data security, and cost-benefit uncertainty for adapting aging assets," Puranik said in a GlobalData statement published on the company's site at the time.
"However, since the technologies have the ability to transform the industry and create a synchronized ecosystem to meet future energy demands, an increasing number of oil and gas companies are upgrading their assets with digital technologies for long-term gains," he added.
"Minimizing equipment downtime while enhancing operational performance remain key focus areas for increasing company revenues. There is also a growing emphasis among producers on digitalizing workflows to enhance operational visibility for improved decision making," he continued.
Puranik went on to note that digital technologies are improving the oil and gas industry by streamlining processes and creating new frontiers for operations.
"These technologies are well suited to tap new hydrocarbon deposits, boost operational efficiency, and reduce methane emissions," he said.
To contact the author, email andreas.exarheas@rigzone.com
What do you think? We'd love to hear from you, join the conversation on the Rigzone Energy Network.

The Rigzone Energy Network is a new social experience created for you and all energy professionals to Speak Up about our industry, share knowledge, connect with peers and industry insiders and engage in a professional community that will empower your career in energy.