Louisiana LNG Unit Starts Production
|
Monday, December 23, 2019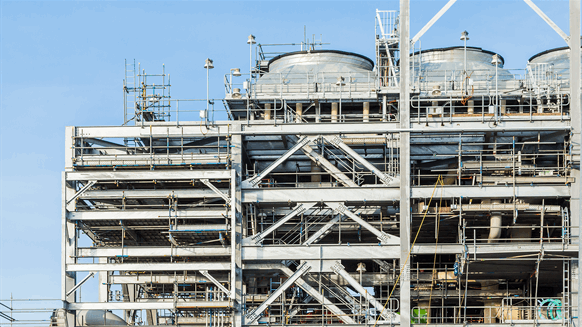 Another liquefaction train at Cameron LNG has begun production.
The second liquefaction train at the Cameron LNG project in Hackberry, La., has begun producing liquefied natural gas (LNG), McDermott International, Inc. reported Monday.
Joint venture partners McDermott and Chiyoda International Corp. are engineering, procurement and construction (EPC) contractors for Cameron LNG. In a written statement emailed to Rigzone, McDermott noted that Train 2 production – still in its initial phases – represents a precursor to substantial completion of Train 2.
"This accomplishment is attributable to the entire team's unwavering commitment to project delivery and steadfast focus on safety and quality performance as we work toward completion of Train 2," commented Mark Coscio, McDermott's senior vice president for North, Central and South America. "We are confident their hard work and focus will continue through the remainder of the project."
Cameron LNG ultimately will comprise three liquefaction trains with a projected LNG export capacity of 12 million tonnes per annum. Sempra LNG LLC, Total, Mitsui and Co. Ltd. and Japan LNG Investment, LLC (a Mitsubishi Corp.- Nippon Yusen Kabushiki Kaisha (NYK) joint venture) own the facility.
As a Rigzone article from earlier this month notes, Train 1 at Cameron LNG began commercial operation on Aug. 19, 2019. In a separate announcement Monday, Sempra stated that Trains 2 and 3 should begin commercial operations under Cameron LNG's tolling agreements in the first and third quarters, respectively, of 2020.
"We are pleased to reach this important milestone in the development of the liquefaction facility," Lisa Glatch, Sempra LNG chief operating officer and board chair for Cameron LNG, said regarding the latest Train 2 development.
To contact the author, email mveazey@rigzone.com.
Generated by readers, the comments included herein do not reflect the views and opinions of Rigzone. All comments are subject to editorial review. Off-topic, inappropriate or insulting comments will be removed.