LNG Import Growth Underway in India
|
Thursday, March 07, 2019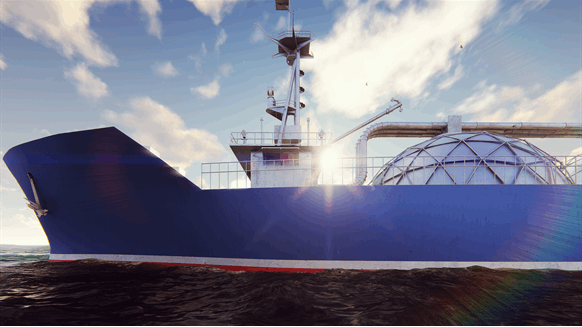 The commissioning of India's first east coast regas terminal signals a period of rapid growth.
Indian Oil Corp. (IOCL) on Wednesday commissioned the first liquefied natural gas (LNG) regasification terminal near the city of Chennai on India's East Coast.
By achieving that milestone with its Ennore LNG terminal, IOCL has set in motion the process of India more than doubling its regas capacity to 56.5 million tonnes per annum (mmtpa) by 2025, according to Wood Mackenzie.
"IOCL has already secured captive customers for 2 mmtpa of capacity," Wood Mackenzie Senior Analyst Kaushik Chatterjee said in a written statement emailed to Rigzone. "The Ennore terminal will also help fast-track IOCL's city gas distribution plan, as gas from the terminal will be supplied to customers around Chennai and Madurai."
Longer-term, the Ennore terminal could become integrated with India's national gas network by way of a pipeline to Vijayawada or Kakinda in the country's Andhra Pradesh state, Chatterjee added. He explained that gas and LNG usage in India has traditionally faced obstacles from delays in intra-state pipeline construction. A "glaring example" occurred with challenges tied to the pipeline linking Petronet LNG Limited's Kochi regas terminal in Kerala state to Mangalore in Karnataka state, he said.
"The company has additional plans to connect remaining refineries to gas pipelines, which will likely at least double its gas demand," Chatterjee said of IOCL. He added that IOCL has signed a 0.7-mmtpa, 20-year contract with Mitsubishi Corp., with supply coming from the Cameron LNG export facility in southwestern Louisiana.
"We believe the commissioning of Ennore may also lead IOCL to source more LNG directly rather than via Petronet," noted Chatterjee.
Chatterjee also pointed out that India's regas capacity has constrained imports in recent years. Both Petronet's Dahej terminal and Royal Dutch Shell plc's Hazira terminal – both in Gujarat state – operated at maximum levels for much of 2018, he noted. However, he added that Wednesday's Ennore LNG commissioning represents just one of several regas projects slated to go online this year. GSPC LNG Limited's import facility at Mundra – also in Gujarat state – and H-Energy's floating storage and re-gasification unit (FSRU) at Jaigarh in Mahrarashtra are next, he said.
"One additional terminal is under construction at Dhamra on India's east coast is expected to complete in 2022," Chatterjee said. "Furthermore, Dahej's capacity is being increased by 2.5 mmtpa to 17.5 mmtpa, while the completion of the Kochi pipeline and Dabhol breakwater are also likely by 2020."
The completion of the above terminal and enhancement projects will increase India's regas capacity from the existing 25.5 mmtpa to 56.5 mmtpa by 2025, said Chatterjee.
"Beyond this, India's ability to import significant volumes of LNG could be enhanced further if several other proposed regas terminals proceed," Chatterjee concluded.
Generated by readers, the comments included herein do not reflect the views and opinions of Rigzone. All comments are subject to editorial review. Off-topic, inappropriate or insulting comments will be removed.