LNG Exports Fail to Boost US Gas Prices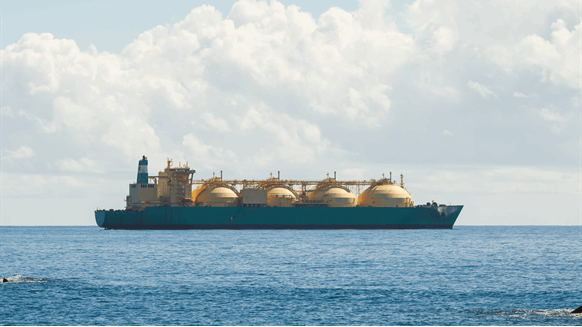 Gas supply growth outpacing demand increases should keep the Henry Hub benchmark in check, according to Fitch Solutions Macro Research.
Although exports of liquefied natural gas (LNG) from the United States and domestic gas consumption continue to rise, gas supply growth should outpace the demand increases and keep the Henry Hub (HH) benchmark price in check.
That is the conclusion of a commentary issued earlier this week by Fitch Solutions Macro Research, which also projects a gradual rebound in gas prices.
"With further material production expected from shale producers coupled with more LNG exports projects receiving sanction, the outlook for prices should strengthen after 2020," Fitch Solutions stated. "Beyond seasonal demand spikes, prices look to remain subdued for the remainder of 2019, with 2020 looking to be balanced as new efficient supply meets growing exports."
In addition, Fitch Solutions observed that gas storage is trending closer to five-year lows. As a result, it projects a winter increase in prices to help raise the yearly average – barring a mild winter that could contribute to stagnating prices.
For 2019, Fitch Solutions forecasts an average HH price of $2.85 per million British thermal units (MMBtu) against a Bloomberg Consensus projection (as of July 4) of $2.90. Additional projected HH annual prices are as follows:
2020 forecasts: $2.95 by Fitch Solutions against $3.02 Bloomberg Consensus
2021: $3.05 Fitch Solutions against $3.00 Bloomberg Consensus
2022: $3.10 Fitch Solutions against $3.00 Bloomberg Consensus
The HH forecast through the second quarter of 2020 assumes that U.S. natural gas production will increase 8.3 percent year-over-over in 2019 and 1.7 percent in 2020 – compared to an estimated 11.5-percent gain in 2018. Fitch Solutions stated that it expects producers to accelerate well completions and boost output with the addition of new pipeline capacity. The firm also assumes that LNG exports will moderate next year following the 2019 start-up of 22.4 billion cubic meters (bcm) – or 17.05 million tons per annum – of U.S. liquefaction capacity, with shipments projected to grow from 30.6 to more than 40 bcm from 2018 to 2019.
Fitch Solutions added that a mostly mild start to summer has reduced power demand and limited gas storage drawdowns. Moreover, it noted that another strong winter heating season could yield higher gas prices if the injection season – from April 30 to October 30 – fails to sufficiently elevate storage levels that are hovering below the five-year average.
In its commentary, Fitch Solutions also notes that the combination of a low HH and increasing U.S. LNG output will remain a formidable force in the global LNG market.
"LNG exports from U.S. plants will continue to disrupt LNG markets as low-cost HH feedgas will prove key to maintain high volumes of exports as LNG prices face downside pressures," the firm stated. "However, the increased demand for HH gas for LNG exports will be comfortably met by existing fields."
Generated by readers, the comments included herein do not reflect the views and opinions of Rigzone. All comments are subject to editorial review. Off-topic, inappropriate or insulting comments will be removed.