LNG Demand to Spike Five-fold in Parts of Asia
|
Wednesday, July 17, 2019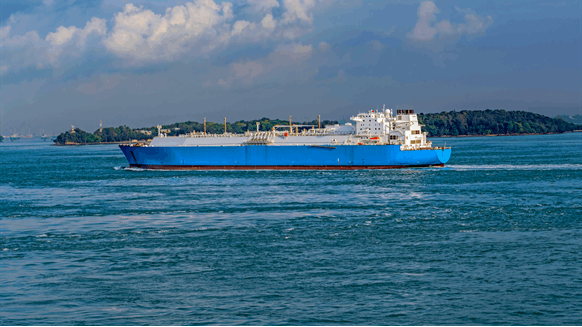 Demand for LNG from South and Southeast Asia will more than quintuple by 2040, Wood Mackenzie predicted Wednesday.
Demand for liquefied natural gas (LNG) from South and Southeast Asia will more than quintuple by 2040, reaching 236 million tonnes per annum (mmtpa), Wood Mackenzie predicted Wednesday.
In a research note emailed to Rigzone, WoodMac noted that nearly one-half of the Asian demand spike will come from two major markets: Indonesia and India. Asti Asra, WoodMac principal analyst, noted that different sectors will drive demand growth in India and Indonesia – expected to require 63 mmpta and 43 mmtpa, respectively, of LNG in 2040.
"India's demand is driven by industrial and city gas, while Indonesia's is power-driven," stated Asra. "There is active interest in the regas terminals, but uncertainty lies more in the downstream connectivity. Some existing regas terminals face low utilization rates and will remain so while awaiting pipeline connectivity and demand growth in the long-term."
Indonesia will only require LNG imports in the 2030s, said Asra. As a result, national oil company Pertamina will need to manage its various purchase commitments in the near term, she said. In a related development, Bloomberg reported Wednesday that Japan-based Inpex Corp. has made progress with the Indonesian government toward development of the country's Abadi gas field.
Elsewhere in South and Southeast Asia, WoodMac anticipates that by 2040:
LNG import requirements will grow to approximately 20 mmtpa for both Malaysia and Thailand, supported by mature fields, limited exploration success, liberalizing gas markets and more accessible regasification terminals.
Both Pakistan and Bangladesh will each need roughly 25 mmtpa of LNG, thanks to falling domestic production and ongoing gas demand growth. These markets will also need new regas infrastructure, and Bangladesh will need to introduce price reforms to account for higher LNG prices.
Among the next set of emerging markets, the one showing most promise is Vietnam. WoodMac expects three of the country's more than 10 proposed regas terminals to go online starting in 2024.
The timing of the Batangas regas terminal in the Philippines hinges on the depletion rate of the Malampaya field, with operator Shell having stated that production could continue until 2030 – delaying the Batangas timeline.
Although Myanmar approved four LNG-to-power projects in January 2018, infrastructure and political constraints have impeded progress on that front and the first regas terminal likely will not go online until 2030 at the earliest.
"In summary, the South and Southeast Asia region will see rapid LNG demand growth over the next decades," concluded Asra. "There are opportunities for both LNG suppliers and investors in infrastructure to open up these growth markets."
Generated by readers, the comments included herein do not reflect the views and opinions of Rigzone. All comments are subject to editorial review. Off-topic, inappropriate or insulting comments will be removed.