LNG Canada Raises Bar for Gulf Coast Projects
|
Thursday, October 04, 2018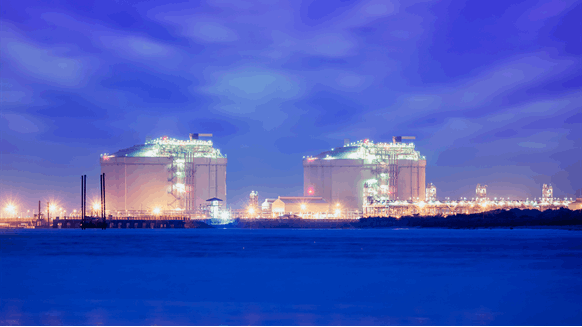 It could become harder to justify US Gulf Coast greenfield LNG proposals.
Now that Shell and its partners in the $31 billion LNG Canada project have decided to proceed with the investment on Canada's West Coast, it could become more difficult to make the economic case for greenfield LNG export proposals on the U.S. Gulf Coast.
A major reason why, say analysts interviewed by Rigzone, is the difference in shipping costs to Asia from British Columbia versus facilities on the Texas and Louisiana coasts. While LNG carriers from British Columbia would enjoy a straight shot to Asian markets, vessels departing U.S. Gulf Coast terminals do not enjoy direct access to the Pacific Ocean.
"There are no choke or strategic shipping points in this route such as the Panama Canal, straits of Hormuz and the straits of Malacca," said Madeline Jowdy, senior director of global gas and LNG analysis with S&P Global Platts, adding that Asia is home to three-quarters of the global LNG market.
"West Coast Canada is the closest non-Asian supplier to the north Asian demand centers of China, Japan and Korea," said Jowdy. "Shipping costs are a critical factor in LNG due to boil off costs. During periods of global gas price convergence, the lower shipping costs are a critical factor in producing the marginal cargo."
Jowdy added that the trade war between the United States and China – specifically, perceptions about the political risk of supplying U.S.-sourced LNG to China – could dampen the prospects for some next-generation Gulf Coast projects.
"China will account for roughly 35 percent of total demand growth over the next five years and, at this point, they are under-contracted," Jowdy noted.
The final investment decision for LNG Canada marks a dramatic shift for Canada's budding LNG sector, noted Jason Feer, global head of business intelligence with Poten & Partners.
"A year, year-and-a-half ago, the Canadian projects all looked very troubled," Feer said, citing challenges such as high pipeline costs to carry natural gas from wellsites to the coast and controversies tied to transiting land owned by First Nations. "They were all vexing issues for the project developers."
Feer noted that there's now a stronger likelihood that other Western Canada LNG proposals will win final approval as well.
"For Canada, I think it's a big deal," said Feer, pointing out that Canada's gas export options are now limited to its southern neighbor – where domestic gas production has risen dramatically. "I think this gives them a good way of continuing to export."
Acknowledging that project development costs tend to be higher in Canada compared to the United States, Feer noted that Western Canada's LNG shipping cost advantage – no canals to transit – serves as an offset.
"Gas in Western Canada should be quite competitive," said Feer. "I think it's a real challenge to Gulf Coast greenfield projects that go to final investment decision. They need to be able to cut costs to overcome that shipping cost advantage."
Generated by readers, the comments included herein do not reflect the views and opinions of Rigzone. All comments are subject to editorial review. Off-topic, inappropriate or insulting comments will be removed.