Lithium Recovery JV Targets Marcellus, Utica Plays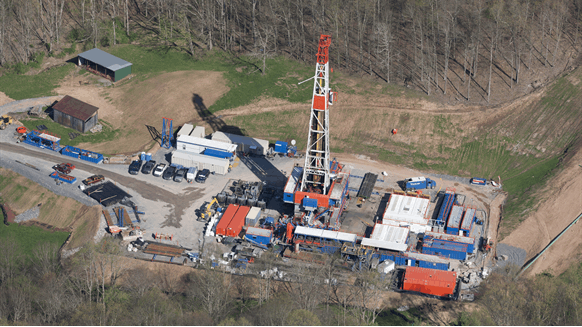 Lithium is getting more expensive and the United States is becoming more reliant on lithium imports, according to the U.S. Geological Survey.
MGX Minerals Inc. reported Tuesday that it has signed a letter of intent with Eureka Resources, LLC to form an exclusive joint venture (JV) to recover lithium from water produced at non-conventional oil and gas sites throughout the Marcellus and Utica shale formations.
According to MGX, Eureka currently converts 10,000 barrels per day of produced water into co-products including fresh water, high-purity sodium chloride and calcium chloride. Under the JV, Eureka will begin extracting lithium as well using MGX technology, MGX noted.
Lithium is a key ingredient in rechargeable batteries but is also used to produce ceramics and glass, lubricating greases, polymers and other products, according to the U.S. Geological Survey (USGS). In a 2019 analysis, the USGS projects a nearly 90-percent overall increase in U.S. lithium imports from 2014 through 2019. During the same period, the agency anticipates a more than 150-percent increase in the per-metric-ton price of battery-grade lithium.
In a written statement, MGX noted that its technology can rapidly extract lithium from oil and gas produced water, natural brine, lithium-rich mine brine and industrial plant wastewater. The company stated that its rapid recovery system eliminates or greatly reduces the physical footprint and investment needed for large, multi-phase, lake-sized lined-evaporation ponds. The technology improves the quality of lithium extraction and recovery across a complex range of brines compared to traditional solar evaporation, the company maintains.
"The extraction of lithium from oil and gas well sources is a broad paradigm shift for the energy sector," Jared Lazerson, MGX's president and CEO, stated. "There may be a lot of lithium in the eastern U.S. Our clean technology unlocks this potential. Our joint venture plans to install multiple lithium rapid recovery systems at wastewater treatment facilities across the Marcellus and Utica shale formations."
Generated by readers, the comments included herein do not reflect the views and opinions of Rigzone. All comments are subject to editorial review. Off-topic, inappropriate or insulting comments will be removed.