Light Crude Up More Than 9 Percent for Week
by Matthew V. Veazey
|
Rigzone Staff
|
Friday, June 21, 2019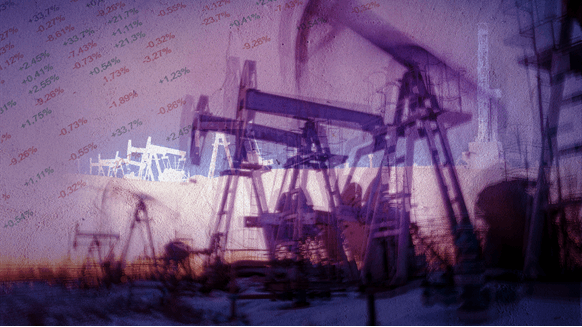 Both major crude oil contracts have posted healthy week-on-week gains.
One day after surging following the downing of a U.S. Navy drone over the Strait of Hormuz, West Texas Intermediate (WTI) and Brent oil futures posted more modest gains on reports that the Trump administration was showing restraint in responding to the incident.
The August WTI contract gained 36 cents Friday, settling at $57.43 per barrel. The light crude benchmark peaked at $57.98 and bottomed out at $56.66. Compared to the June 14 close, the WTI is up 9.4 percent.
Brent crude for August delivery added 75 cents to end the day at $65.20 per barrel. For the week, the Brent is up 5.1 percent.
In addition to monitoring U.S.-Iran tensions, oil market-watchers are speculating what the OPEC+ alliance might do in regard to production targets. In a research note Friday, the investment bank Jefferies stated that one of its analysts expects OPEC+ to leave output levels unchanged when it holds its next meeting – expected early next month.
Also weighing on the minds of traders Friday were potential effects of an explosion and fire at the U.S. East Coast's largest oil refining complex: Philadelphia Energy Solutions (PES). According to a statement from the Philadelphia Fire Department, firefighters arrived at the scene after 4 a.m. Eastern time. The city's mayor later reported that the incident apparently caused no serious injuries.
The large fire halted gasoline production at PES, according to a written statement Wood Mackenzie emailed to Rigzone mid-day Friday.
"Gasoline inventories are already low and this will put additional pressure on the system," stated Mark Broadbent, Wood Mackenzie's principal analyst for North American refining. "However, at this stage it is difficult to gauge the full impact of the fire. The duration and magnitude of the market impact will be determined by the extent of the damage, how quickly the refinery can recover and how much other refineries increase production to fill market demand."
Reformulated gasoline (RBOB) futures rose seven cents Friday, with the July contract price settling near $1.86 per gallon. Week-on-week, RBOB is up 7.5 percent.
Henry Hub natural gas on Friday reversed a string a three straight losses – but only slightly. The July gas contract added one-tenth of one cent to settle just under $2.19. Nevertheless, over the past week gas futures have declined 8.25 percent.
Generated by readers, the comments included herein do not reflect the views and opinions of Rigzone. All comments are subject to editorial review. Off-topic, inappropriate or insulting comments will be removed.
MORE FROM THIS AUTHOR
Matthew V. Veazey
Senior Editor | Rigzone