Light Crude Settles Below $60
by Matthew V. Veazey
|
Rigzone Staff
|
Monday, July 15, 2019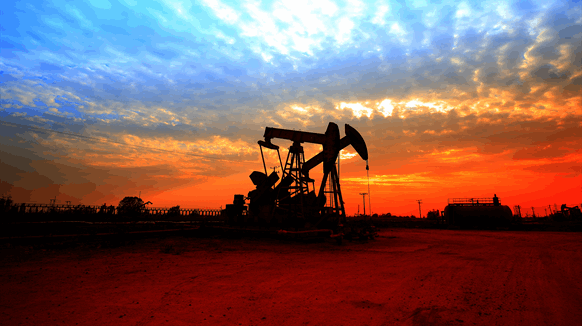 WTI and Brent crude oil prices edged downward Monday.
West Texas Intermediate (WTI) and Brent crude oil prices edged downward Monday.
The WTI for August delivery lost 63 cents to settle at $59.58 per barrel. The light crude marker peaked at $60.92 and bottomed out at $59.39.
The September Brent contract ended the day at $66.48 per barrel, reflecting a 24-cent decline.
As Bloomberg reported earlier Monday, recent upward pressure on oil prices eased in New York on the first trading day after then-Hurricane Barry made landfall on the central Louisiana coast Saturday. Barry had prompted offshore operators to shut in the majority of Gulf of Mexico (GOM) oil and gas production, but output was being restored Monday as workers were returning to offshore installations. As of 11:30 a.m. Central time Monday, the U.S. Bureau of Safety and Environmental Enforcement estimated that 69.1 percent of GOM oil production and 60.6 percent of GOM gas production were still offline.
Although the run-up to Barry's landfall provided some positive momentum for crude oil prices last week, other factors have boosted WTI and Brent futures recently. Tom Seng, Assistant Professor of Energy Business with the University of Tulsa's Collins College of Business, told Rigzone on Friday that "solidly bullish fundamentals" for oil prices have included ongoing U.S.-U.K. tensions with Iran, larger-than-expected declines in U.S. crude inventories and favorable U.S. monetary policy expectations.
The price of reformulated gasoline (RBOB) tracked that of crude oil Monday. August RBOB futures shed nearly five cents, settling at $1.93 per gallon.
Henry Hub natural gas also edged downward during the first trading day of the week. The August gas contract price fell 4.5 cents to close at $2.41.
Generated by readers, the comments included herein do not reflect the views and opinions of Rigzone. All comments are subject to editorial review. Off-topic, inappropriate or insulting comments will be removed.
MORE FROM THIS AUTHOR
Matthew V. Veazey
Senior Editor | Rigzone