Libya Closes Mellitah Complex for Renovation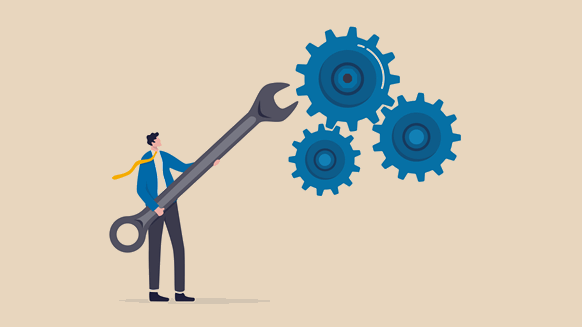 The oil and gas processing complex co-owned by Eni was to close from May 1.
Image by Nuthawut Somsuk via iStock
Libya's National Oil Corp. (NOC) said Monday it would temporarily shut down an integrated oil and gas processing complex it co-owns with Eni for rehabilitation.
"After several delays for various reasons and circumstances, and under direct instructions by the Chairman of the National Oil Corporation (NOC) Farhat Bengdara, total Shutdown of operations at the Mellitah Industrial Complex will begin for renovation purposes at the Mellitah complex, Bahr Es Salam Field, and Wafa Field", the state-owned NOC said in a press release.
The renovation was scheduled to start May 1, it said without providing a completion timeline.
The complex and the two fields are operated by Mellitah Oil & Gas BV, a 50-50 venture between Italian multinational giant Eni and the NOC.
The development about 14 miles (22 kilometers) east of Zwara city covers an area around 355 hectares and includes oil and gas treatment facilities; storage tanks for petroleum and crude oil products; loading facilities for liquefied petroleum gas and solid sulfur; and gas and steam turbines, Mellitah Oil & Gas says on its website.
"The NOC affirmed that all necessary arrangements have been prepared to compensate for the gas shortage during the stoppage period, and affirmed also the readiness of the work teams and the spare parts", the NOC said.
The closure comes a month after Mellitah Oil & Gas restarted a Bahr Es Salam gas well with a capacity of 37 million cubic feet per day that had been switched off "due to technical problems", as announced by the NOC April 9. CW04 had stopped production since January 2021.
"The reopening of the well comes as part of the company's efforts to increase production and achieve maximum benefit from the available resources", the NOC said then.
With its energy production hit by political unrest since the breakout of the first Libyan civil war a decade ago, the oil-reliant North African economy has been seeking to boost gas production to not only meet domestic demand but also exploit the European market.
The World Bank in a report published April 4 estimated Libya's economy had shrunk by 1.2 percent in 2022 due to a blockade of oil production during the first semester. An analysis by the USA Energy Information Administration published May 9, 2022 said due to political instability since the first civil war broke out 2011 Libya's petroleum production has fallen from 1.7 million barrels per day (MMbpd) between 2006 and 2010 to a maximum capacity of 1.3 MMbpd. The analysis cited repeated domestic oil blockades, among other factors.
Then-NOC chair Mustafa Sanalla told the CERAWeek forum last year in the USA the company was focusing on raising gas production to meet growing demand in Europe.
Early this year the NOC and Eni signed a deal to invest about $8 billion into "a strategic project aimed at increasing gas production to supply the Libyan domestic market as well as to ensure export to Europe", as stated in an Eni announcement January 28. Targeted to begin service 2026, the project has two structures with a combined gas production of up to 750 million standard cubic feet of gas per day.
To contact the author, email jov.onsat@rigzone.com
What do you think? We'd love to hear from you, join the conversation on the Rigzone Energy Network.

The Rigzone Energy Network is a new social experience created for you and all energy professionals to Speak Up about our industry, share knowledge, connect with peers and industry insiders and engage in a professional community that will empower your career in energy.