Lawmakers Seek Clarification on Planned USA Pipes Safety Rule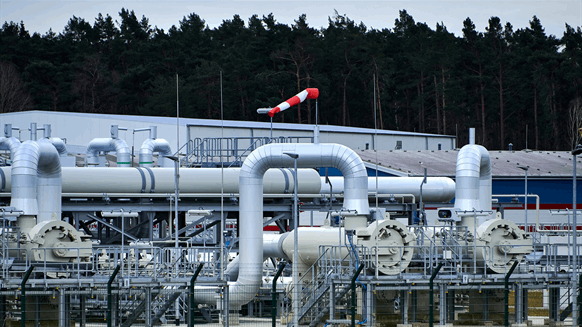 Republican legislators asked the USA pipeline safety agency to detail any cost-benefit analysis on a planned tougher regulation.
Image by Stefan Dinse via iStock
Republican legislators on Tuesday asked the USA pipeline safety agency to detail any cost-benefit analysis on a proposed regulation that would require operators to toughen leak and hazard prevention measures.
The Department of Transportation's (DOT) Pipeline and Hazardous Materials Safety Administration (PHMSA) said Friday it has filed a draft rule to strengthen industry measures to curb methane emissions and prevent safety risks to people and the environment from gas pipelines.
The proposal mandates operators hold more leakage surveys and deploy commercially available advanced leak detection tech "to meet a minimum performance standard". It also revises down the minimum reporting threshold to detect smaller leaks, seeks to prevent equipment failures, specifies criteria and timeframes for leak repairs and encourages owners to invest in methane-capture equipment.
Cathy McMorris Rodgers, chair of the House Energy and Commerce Committee, and Jeff Duncan, chair of the Subcommittee on Energy, Climate and Grid Security, responded with a letter to the PHMSA Tuesday demanding answers about what factors the agency considered in crafting the new rule, including whether any price impact on consumers had been accounted for.
"By law, PHMSA is required to conduct a risk assessment and cost-benefit analysis, so all new regulations are costeffective", the GOP lawmakers said.
The letter addressed to PHMSA acting administrator Tristan Brown proceeded to ask: "Has PHMSA estimated the compliance costs of the proposed regulation?
"How much does PHMSA expect the proposed regulation will increase the price of natural gas for American consumers?
"How does PHMSA estimate environmental costs and benefits? Does PHMSA estimate environmental costs and benefits related to climate change that are incurred outside the United States for use in agency rulemakings?
"Does PHMSA utilize the Social Cost of Carbon, the Social Cost of Methane, or other tools or models to estimate environmental costs related to climate change?
"How does PHMSA define 'equity benefits', a term used in the May 5, 2023 proposal?"
The PHMSA said in the press statement Friday announcing the submission of the proposal to the Federal Register the measures it has put forward in the new regulation "would boost efficiency, cut harmful pollution and waste, and create an estimated up to $2.3 billion annually in benefits".
The Republicans also said in the letter they are holding a review of the enforcement of pipeline safety laws.
"As the Committee considers reauthorizing the nation's pipeline safety laws, we are committed to ensuring that PHMSA and States that have assumed primary safety authority have the necessary resources to ensure the safe and efficient transportation of natural gas, liquid fuels, and feedstocks for manufacturing and agriculture", the letter stated.
It added: "There are numerous overdue congressional mandates and open rulemakings that have not been finalized by PHMSA".
To contact the author, email jov.onsat@rigzone.com
What do you think? We'd love to hear from you, join the conversation on the Rigzone Energy Network.

The Rigzone Energy Network is a new social experience created for you and all energy professionals to Speak Up about our industry, share knowledge, connect with peers and industry insiders and engage in a professional community that will empower your career in energy.