Large Inventory Build Couldn't Push Prices Lower This Week
|
Friday, January 20, 2023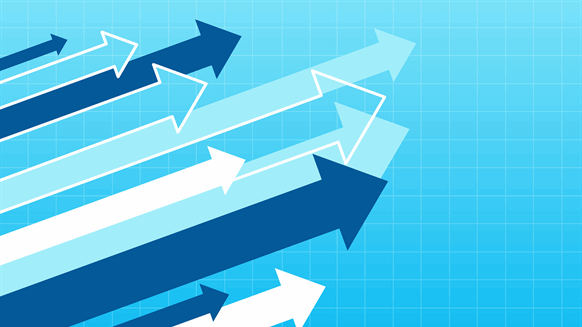 Rigzone's regular market watchers focus on inventory trends, China's reopening, the Strategic Petroleum Reserve and more.
(The views and opinions expressed in this article are those of the attributed sources and do not necessarily reflect the position of Rigzone or the author)
In this week's edition of oil and gas industry hits and misses, Rigzone's regular market watchers focus on inventory trends, China's reopening, the Strategic Petroleum Reserve and more. Read on for more detail.
Rigzone: What were some market expectations that actually occurred during the past week – and which expectations did not?
Tom Seng, Assistant Professor in Energy, Texas Christian University's Ralph Lowe Energy Institute: Another large inventory build this week could not push prices lower in this holiday-shortened trading week as optimism over increasing oil demand in China led to week on week gains. WTI has managed to stay above the $80 per barrel level, reaching as high as $82.40 at one point and hitting settlements not seen since December 1. The U.S. grade has settled higher nine out of the last 10 sessions. Meanwhile, Brent crude managed a high of $87.50 per barrel while holding north of $85.00. Adding to the bullish sentiment, the International Energy Agency in Paris (IEA) is forecasting that demand will outstrip supply in the coming months largely on the increase in Chinese consumption.
China, the world's second largest importer of oil, is reopening again after having severe Covid restrictions, which is giving the market a bullish view on demand. Meanwhile, the U.S. Department of Energy (DOE) released a mere 10,000 barrels from the Strategic Petroleum Reserve (SPR) last week. Inventory was more than 600 million barrels when the new program of sales started and now stands at 372 million barrels, the lowest level since 1938. And, while the U.S. government has expressed a desire to start repurchasing crude, it recently turned down some offers supposedly over specifications.
The Energy Information Administration's Weekly Petroleum Status Report indicated that commercial inventories last week increased by another 8.4 million barrels to a total of 448 million barrels, or three percent above the five-year average for this time of year. The API had forecasted a change of +7.6 million while a group of WSJ analysts had called for a change of -1.1 million. U.S. refineries operated at 85.3 percent, up from the prior week's 84.1 percent but still below where it's been most of the past year. Gasoline stocks increased 3.5 million barrels to 230 million, minus eight percent vs the five-year average. Distillate stocks rose 1.9 million barrels and are now 20 percent below the five-year average. Heating oil stocks decreased 260,000 barrels with the East Coast falling 100,000 barrels. Inventory at the key Cushing, OK, hub rose 3.6 million barrels to 31 million or 41 percent of capacity there. Imports of crude oil were 6.9 million barrels, vs 6.35 the week prior, while oil exports were up to 3.9 million barrels vs 2.1. Exports of petroleum products were 6.3 million barrels last week vs 6.6 the week prior. Withdrawals from the Strategic Petroleum Reserve were a modest 10,000 barrels, bringing the total remaining down to 372 million barrels. U.S. oil production held at 12.2 million barrels per day and 11.7 last year at this time.
In its monthly oil report, OPEC expects global oil demand growth will slow this year to 2.2 million barrels a day, from 2.5 million barrels a day in 2022. It expects global oil demand to average 101.8 million barrels a day this year, compared with 99.6 million barrels a day in 2022. All three major stock market indexes are down on the week as a result of mixed economic news releases. Wholesale price inflation has fallen to its lowest level since last March, but retail sales fell 1.1 percent, with higher interest rates and consumer prices hurting spending on vehicles, gasoline and furniture. The U.S. Dollar Index (DXY) is also down which adds support to oil prices.
Barani Krishnan, Senior Commodities Analyst at uk.Investing.com: U.S. crude inventories had a second week of multi-million barrel builds since the year began, as refining activity fell as expected in response to the unseasonable warmth this winter. Latest refinery utilization rates hover at 85 percent vs the typical early winter range of 90 to 95 percent. Despite the smaller push out of fuel products, gasoline inventories rose for a second week in a row, underlining the 'real' weaker product demand despite bullish protestations to the contrary.
Rigzone: What were some market surprises?
Krishnan: The Biden administration pulled the plug on crude draws from the U.S. Strategic Petroleum Reserve. While this had been flagged for some time, the Energy Information Administration's announcement that there were zero withdrawals from the SPR by the second week of January appeared to stun many, given that the White House had figuratively lived out of the reserve for 14 months, releasing up to eight million barrels per week to tamp down pump prices of fuel.
Why is the end to SPR draws important? The first, of course, is that the administration will have fewer cards to play when it comes to calibrating pump prices of fuel. The other is that the government wants to refill the reserve after pulling some 220 million barrels off it since November 2021. The administration is currently negotiating barrel purchases with U.S. energy firms, starting with a base offer of $70 per barrel. With crude trading at just above $81 a barrel on Thursday, sellers will likely be seeking more, resulting in a longer lag to replenish the reserve.
Seng: Henry Hub natural gas prices have lost over 50 percent of their value in the past six weeks on mild weather, the Freeport LNG outage and building inventories. No one saw this coming last summer.
To contact the author, email andreas.exarheas@rigzone.com
What do you think? We'd love to hear from you, join the conversation on the Rigzone Energy Network.

The Rigzone Energy Network is a new social experience created for you and all energy professionals to Speak Up about our industry, share knowledge, connect with peers and industry insiders and engage in a professional community that will empower your career in energy.