Laredo Petroleum Cuts Staff by 20 Percent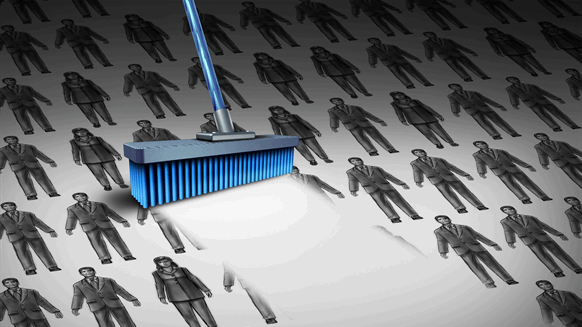 The Tulsa, Oklahoma-based independent said the cuts are part of a bigger plan to cut company costs.
U.S. independent Laredo Petroleum, Inc. whose business focuses primarily in the Permian, is cutting company costs by reducing general and administrative (G&A) expenses and reducing employee costs by 25 percent, the company announced Monday.
Tulsa, Oklahoma-based Laredo's CEO Randy Foutch revealed this was achieved partly by reducing total employee headcount by 20 percent.
Laredo "has delivered on its commitment to align general and administrative expenses and capitalized employee costs with our current operational activity," Foutch said in a company statement. "We have reduced our total employee count by approximately 20 percent, including a greater than 40 percent reduction at the vice president and above level, resulting in annualized savings of approximately $30 million. While these actions are always difficult, they are necessary as we focus on increasing corporate-level returns and growing within cash flow from operations."
In a separate announcement, the company announced the promotion of Michael Beyer to senior vice president and chief financial officer, effective immediately.
Foutch called Beyer's promotion "the latest action in the company's senior leadership succession planning process."
Since fourth quarter of 2018, Laredo has named a new chief operating officer, chief financial officer and general counsel.
Generated by readers, the comments included herein do not reflect the views and opinions of Rigzone. All comments are subject to editorial review. Off-topic, inappropriate or insulting comments will be removed.