Land Rig Activity In Key Regions Set To Rise In 2023
|
Monday, January 16, 2023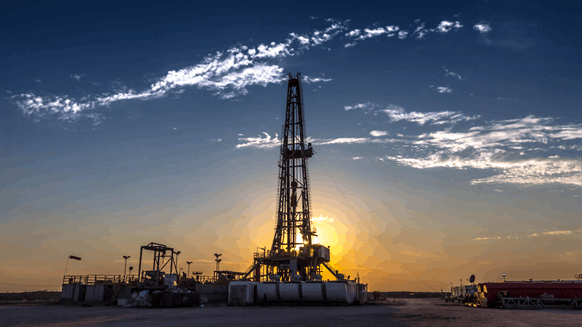 Westwood Global believes that there is a generally positive outlook for the land rig market at the start of 2023, albeit with some caveats.
Westwood Global Energy Group believes that there is a generally positive outlook for the land rig market at the start of 2023, albeit with some caveats.
Westwood said that the start of the year saw oil and gas prices dropping in the face of warmer weather and global economic concerns, as well as reduced demand in China following growth in Covid-19 cases.
Brent crude has averaged around $78.5 per barrel in 2023, well below the average of $100 a barrel seen in 2022. At these prices, activity should remain healthy but further falls in pricing present serious downside risk to demand.
Despite this uncertainty, activity in key regions, such as the Middle East – especially from the Gulf Cooperation Council (Bahrain, Kuwait, Oman, Qatar, Saudi Arabia, and the UAE) members – and North America, is expected to lead to higher levels of activity, supported by strong operator cash flows.
Many operators reported record profits in 2022 and enter 2023 with significant free cash flows with industry sources estimating these numbers at over $1 trillion. While this free cash flow is expected to lead operators to increase investment into hydrocarbon projects, a significant proportion will be focused on increased investment in the energy transition, as well as increasing shareholder dividends.
At the same time, rapid inflation has hit the supply of many key materials – increasing the amount of investment required per well drilled, putting further pressure on activity levels. Due to these factors, Westwood forecasts utilization rates increased to nearly 50 percent over the course of the year, around 5 percent greater than in 2022.
Activity is not the only thing expected to grow. Supply should also see a major increase in 2023, something that has been minimal in recent years.
National oil companies in the GCC region are planning to increase their rig fleets in 2023 with Saudi Aramco, Kuwait Oil, and ADNOC all acquiring or constructing high-spec drilling rigs to meet greater demand.
Saudi Aramco's partnership with Nabors, which goes under the name of Saudi Aramco Nabors Drilling Company, is delivering 50 new rigs over a 10-year period starting in 2022, of which five have been delivered to date. In Kuwait, there is the $60 million award to Honghua from Kuwait Drilling as well as a tender from Kuwait Oil for 44 new rigs – 24 drilling and 20 workover – in the second quarter of 2022.
Higher activity levels are also expected to support both new rig contracts and extensions to existing ones. On December 21, 2022, KCA Deutag secured three rig contract extensions in Oman.
The rigs involved are the 1,500 HP, T-849 and T-858 rigs and the 2,000 HP T-899 unit. KCA also managed to secure a contract for its 2,000 HP, T-63 rig to drill two wells in the Kurdistan region in Iraq and its 1,500 HP, T-208 rig, has been contracted in Europe for work in 2023.
To contact the author, email bojan.lepic@rigzone.com
Generated by readers, the comments included herein do not reflect the views and opinions of Rigzone. All comments are subject to editorial review. Off-topic, inappropriate or insulting comments will be removed.