Kosmos' Ghana Performance Boosts 1P Reserves
|
Thursday, February 13, 2020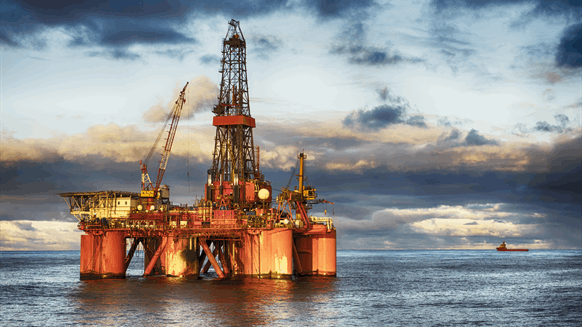 It marks the seventh consecutive year of greater than 100 percent of production replacement for Kosmos.
Kosmos Energy reported total 1P reserves at year-end 2019 were approximately 169 million barrels of oil equivalent (MMBoe) and 2P reserves were approximately 552 MMBoe.
Also, following the recent agreement for the Phase 1 LNG offtake of the Greater Tortue Ahmeyim project, Kosmos intends to book additional net 1P reserves of approximately 100 MMBoe. Adjusting for these additional volumes increases total 1P reserves to approximately 268 MMBoe, according to the company.
"The quality of our diverse portfolio was demonstrated again in 2019 as Kosmos organically replaced approximately 106 percent of production on a 1P basis, marking the seventh consecutive year of greater than 100 percent of production replacement," said Andrew G. Inglis, Chairman and CEO of Kosmos.
"In addition, we reached another milestone in the Greater Tortue Ahmeyim development with the signing of the Phase 1 SPA with BP Gas Marketing, enabling Kosmos to book our 1P reserves for the project. With a 1P reserve base of 268 MMBoe, split approximately 60% oil, 40% gas, we have a 1P reserve to production ratio of approximately 11 years, supporting growth with an increasing contribution of gas."
Performance in Ghana is driving the increase in 1P reserves (excluding the impact of the Greater Tortue Ahmeyim Phase 1 LNG SPA), where additional drilling has increased oil in place estimates. Jubilee recent production performance has been affected facilities challenges and gas handling constraints, and the reservoir performance remains strong, the company said in a written statement.
The increase in 2P reserves was primarily driven by performance at Jubilee and an increase at Greater Tortue Ahmeyim following the GTA-1 appraisal well drilled in 2019. 2P reserves in Equatorial Guinea and the Gulf of Mexico were held relatively flat, with revisions replacing most of 2019 production.
Kosmos is a deepwater independent E&P company focused along the Atlantic Margins. Its key assets include production offshore Ghana, Equatorial Guinea and U.S. Gulf of Mexico, as well as a gas development offshore Mauritania and Senegal. It also has an exploration program balanced between proven basin infrastructure-led exploration (Equatorial Guinea and U.S. Gulf of Mexico), emerging basins (Mauritania, Senegal and Suriname) and frontier basins (Cote d'Ivoire, Namibia, Sao Tome and Principe and South Africa).
To contact the author, email bertie.taylor@rigzone.com.
Generated by readers, the comments included herein do not reflect the views and opinions of Rigzone. All comments are subject to editorial review. Off-topic, inappropriate or insulting comments will be removed.