Kinder Morgan Makes Utopia a Reality
|
Wednesday, January 24, 2018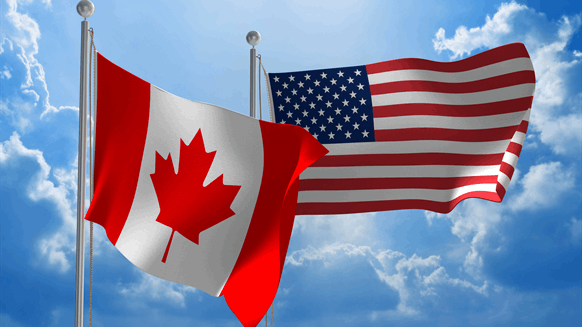 Ethane pipeline links Utica to Ontario petchem plants.
Kinder Morgan, Inc. (KMI) announced Tuesday that it has placed into service its Utopia Pipeline, commencing deliveries of ethane from Harrison County, Ohio, to Windsor, Ontario, Canada.
"We are extremely pleased to have placed the Utopia Pipeline into service," Don Lindley, KMI's president of Natural Gas Liquids, Products Pipelines, said in a written statement. "The project team, in coordination with local, state and federal agencies, has done a tremendous job delivering a project that provides ethane takeaway capacity from the Utica shale to the growing petrochemical industry while also maintaining an open dialogue with the local communities to support their needs and consider alternatives."
The ethane pipeline extends approximately 270 miles and boasts an initial capacity of 50,000 barrels per day (bpd), but KMI added that capacity can be expanded to more than 75,000 bpd with the construction of new pump stations. The $500 million common carrier project entailed building approximately 215 miles of 12-inch diameter pipeline in 14 Ohio counties and tying in the conduit to KMI's existing Cochin Pipeline near Riga, Mich., according to the company.
NOVA Chemicals Corp., which operates three petrochemicals manufacturing sites near the Ontario-Michigan border, is the anchor shipper for Utopia. Petrochemical plants in Southwestern Ontario also receive ethane from the Marcellus via Energy Transfer Partners, LP's 50,000-bpd Mariner West pipeline.
Generated by readers, the comments included herein do not reflect the views and opinions of Rigzone. All comments are subject to editorial review. Off-topic, inappropriate or insulting comments will be removed.