Jericho's Proved Developed Reserves Up 32 Percent in Value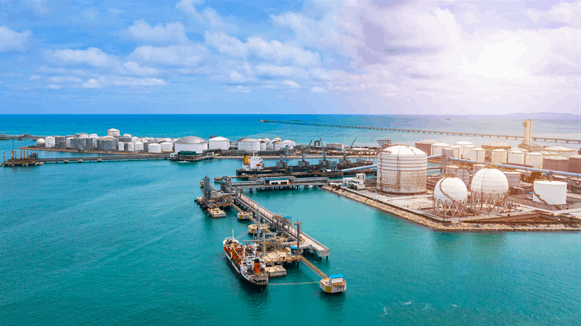 Jericho Energy Ventures Inc. reported $27 million in proved developed reserves before tax as of yearend 2022, up about 32 percent against December 2021.
Image by AvigatorPhotographer via iStock
Jericho Energy Ventures Inc. reported Monday $27 million in proved developed reserves before tax as of yearend 2022, up about 32 percent against December 2021.
Its proved reserves have risen approximately 26 percent in value before tax to $43.7 million year on year, the Canadian company said in a press release.
Proved and probable reserves meanwhile stood at $48.3 million before tax as of December 31, 2022, up around 37 percent from December 31, 2021.
Jericho said it will disclose more about its reserves position, which it said had been independently evaluated by Cawley, Gillespie & Associates Inc., in its annual earnings report later this month. It also has yet to release 2022 fourth-quarter results.
The Vancouver city-headquartered company had posted a 1.2 percent decrease in barrels of oil equivalent production in the first nine months of 2022 compared to the same period a year ago, though not specifying output volumes for both reporting periods.
Jericho said it had collected $8.86 million in product revenues in the third quarter of last year, up 51 percent year on year driven by higher oil and gas prices.
"Our steady oil and gas production base provides strong cash flows that feed both strategic initiatives of hydrocarbons today and lower carbon forms of energy tomorrow", chief executive Brian Williamson said in the company's latest performance report, published December 8.
Jericho through its 50 percent-owned joint venture Eagle Road Oil LLC started production December 7 at the first well the venture drilled since 2018. The well, Lazarus #1 in the USA state of Oklahoma, produced 75 barrels per day on average in its first 45 days of operation, Jericho said in a release January 26.
Jericho said Monday in its reserves update it "looks forward to building on this success [in Lazarus] and aims to increase the Company's cash flow with the start of its 2023 drilling program, beginning at the end of the second quarter".
But the company in late 2022 announced an oil acreage sale citing "chronic underinvestment" in the industry. The transaction involved undeveloped acreage in Oklahoma of STACK JV, where Jericho had a 26.5 percent interest.
"Despite a protracted low oil price environment since our initial entrance into the STACK JV, we are now beginning to see the cascading effects of chronic underinvestment in our industry with sustained higher oil and gas prices", Williamson said in the divestment announcement November 15.
However, he added: "This has reinvigorated offset operator activity around our STACK position, providing potential increased value to our remaining acreage position. With this divestiture to a top-tier operator, we increase the likelihood that new offset drilling activity will become nearly contiguous to JEV's [Jericho Energy Ventures] entire STACK position".
Jericho's primary operation involves oil and natural gas development and production in the USA. But it noted in a Canadian securities filing November 23: "In 2021, the Company began expanding its energy portfolio to advance the global low-carbon energy transition with investments in hydrogen technologies and new energy systems".
In one of its latest hydrogen projects, it said last month its subsidiary H2U Technologies has entered into an agreement with Tokyo Gas Co. Ltd. to explore new catalysts for electrolyzers used for making "green" hydrogen.
"Tokyo Gas plans to utilize hydrogen produced from electrolysis either directly or to manufacture e-methane", the partners jointly announced March 10.
To contact the author, email jov.onsat@rigzone.com
What do you think? We'd love to hear from you, join the conversation on the Rigzone Energy Network.

The Rigzone Energy Network is a new social experience created for you and all energy professionals to Speak Up about our industry, share knowledge, connect with peers and industry insiders and engage in a professional community that will empower your career in energy.